Snapchat is among the most popular social media apps today. It's used by millions worldwide, and the picture-based communication it offers is a favorite among kids all over the world. So, while this is a good thing, it also poses a serious security threat, as malicious individuals also want to take advantage of such factors.
This guide from CellTrackingApps.com lists some of the ways in which someone can track your Snapchat without you knowing. Thus, as a social media user, staying safe should be at the top of your list.
We have this guide on six ways to ensure your safety while using Snapchat. And, these techniques are not set in stone; they should serve as examples to help you work on the security of your social media profiles.
So let us take a look at a few ways on how to stay safe and secure on Snapchat.
Best Ways to Ensure Your Safety on Snapchat
1.  Only Connect with People You Trust
Avoid connecting with any new people, especially with whom you don't share any similarities or interests. It will help reduce the likelihood of issues such as data theft or even social media profile hacks. Any malicious party can take advantage of such a loophole to steal your data and even compromise your relations with other people.
The good thing is that Snapchat only gives you the option of interacting with people you have accepted as friends. Before engaging with a particular person on Snapchat, ensure you know them personally. Doing so makes it easy to verify each profile before approving friend requests.
Never trust any new party with verifying various details such as their friends, interests, and more. Connecting with people you trust ensures your information is always safe and is the best way of staying safe on Snapchat.
2. Enable Two-Factor Authentication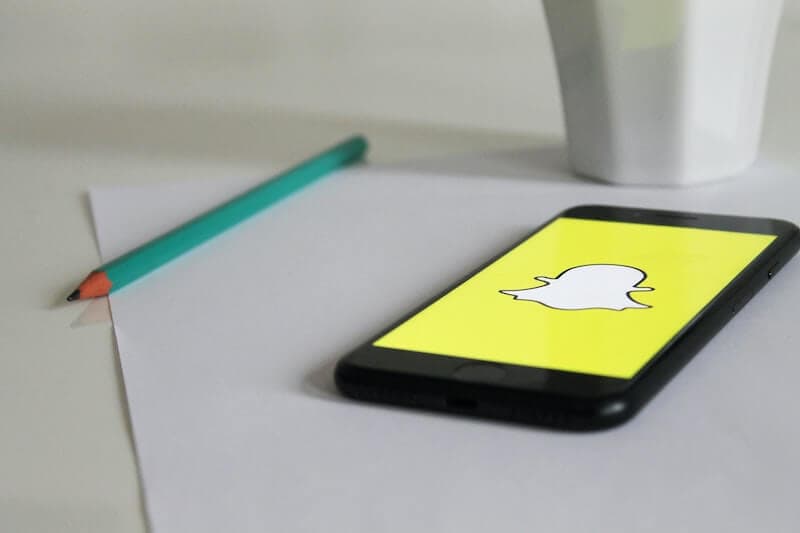 Otherwise referred to as the 2FA technique, this approach lets you safeguard your account using two methods. It's a powerful but simple technique you can use to improve the security of your device.
Snapchat lets you take advantage of this technique, and it's simple to use. When the two-factor authentication is on and you log in to a new device, you will have to provide a new code.
Snapchat will send the code in the form of a text message, and you have to input it before accessing the profile. The steps involved in setting up the 2FA for Snapchat safety include:
Tap on the settings tab on "My profile" to access the settings.
Click on "Two-Factor Authentication."
Finally, click on "Continue" to complete the setup process.
3. Never Give out Personal Information Especially to Someone You Don't Trust
You have to be careful with the personal details you give out on social media profiles. Nowadays, bad actors and malicious individuals look for the smallest loopholes to access your data. Some might masquerade in the form of surveyors, free products, and more.
Never share information with such parties, as they are likely to use it to access your profile. Before sharing your information with a given party, ensure it's someone you trust or know physically. Plus, it should be someone who is already on your friend's list or is perhaps an affiliate at your place of work.
According to the U.S General Services Administration, you have to keep your Personally Identifiable Information private (PII).
It's the type of information that one can use to spy on your Snapchat. A few common examples of PII include:
Names
Biometrics
Addresses
Email addresses
Driving licenses
4. Never Accept Requests from Random People
While this policy seems somewhat "over the top," it works well in preventing any malicious people from accessing your information. Many of them nowadays use well-customized profiles, which they use to masquerade for their activities.
So, avoid accepting requests from people that you don't know, regardless of the situation. And, remember never to make any exceptions to this rule. It will help reduce the likelihood of anybody engaged in identity theft accessing your information.
Inspect each friend request you receive on Snapchat as some individuals are likely to be identity thieves.
5.  Use a Strong Password for Your Snapchat Account
According to a recent report, 51% use the same passwords for personal and work accounts. Besides, 57% of people who have fallen victim to spam attacks have never changed passwords. These are statistics that go well to show that close to half of our readers are likely to be prone to hacks.
So, as a Snapchat user, it goes without saying that using a strong password is an excellent way of safeguarding your account. A good recommendation would be to use the "securely generated" password you find on most sites today.
A good password often has various characteristics. For instance, the password has to include unique characters, should avoid everyday terms, and be easy to write down. Ideally, it should also have a combination of upper and lower-case letters and numbers.
6. Never Share Your Snapchat ID Publicly
Sharing your public ID publicly means that any Snapchat user can get in touch with you and possibly access a few personal details. Some people tend to share their Snapchat IDs on their Instagram and Facebook bios, which can lead to people misusing them. Plus, they can also be used to spy on your Snapchat account.
Even if you are running a public or business brand, be careful about the way you share your information. By default, only friends you have included on Snapchat can get in touch with you and access your story. Use the sites below to adjust your privacy settings:
Click on the Settings button on your profile screen to access the "settings" option.
Move down to the "Who Can…." section and choose a suitable option.
Then, select an option and click on the button to save your preferred selection.
Remember that even if you select "My Friends," anyone in groups can still interact with you in the Group Chat. So, you have to ensure you determine members of a given group before joining. 
Social media can be an excellent place to interact and have fun with people who share similar interests. However, caution is vital. Staying safe on Snapchat is important, especially as issues such as ransomware attacks have increased over the past years. Having a solid policy list will help ensure your information is safe and help deter malicious parties from messing around with your data.