It is undeniable that technology takes a special place in this modern world. Technology makes it possible to communicate with people around the world. Also, it processes purchased goods and services. Yet, it does not stop there. Technology took a big step to solve health-related issues using telehealth.
Technology Meets Health Care
In recent years, medical software development companies like Redwerk took their place in the world of medicine. Technology is not only used to communicate and buy products. It also becomes helpful in improving and supporting healthcare services, which are also known as telehealth. This mobile health care platform uses communication technologies, such as mobile phones and computers, to access and manage different health care services at home.
Telehealth Services:
1. Virtual Appointments
Due to time or circumstances, an in-person visit is not possible. Some clinics conduct a virtual visit via video conferencing to check the patient's status. This virtual appointment is generally for a minor illness that offers similar services from a drop-in clinic.
When attending this visit, a question-and-answer format is carried on to provide health care strategies at home.
2. Remote Monitoring
Even at home, monitoring the patient remotely is possible by wearing a device that sends information to the provider, such as:
Devices that measure and transmit information about blood pressure and lung function.
A wearable device that automatically monitors and records blood pressure, physical activity, and sleeping pattern.
Mobile applications that store personal health information.
3. Patient Portal
Being forgetful to scheduled visitation to hospitals is not a problem with telehealth. With the help of this, patients will receive reminders that it is time for a 'visit' via email or text. In addition, checking test results and scheduling appointments is possible with M-health or mobile health using a patient portal. Moreover, a request to refill prescriptions is conceivable through it.
4. Health Applications
Tons of medical software are available to secure and compile the medical information of a patient. Digital tools function to record the patient's vital signs, physical activity and calculate calories intake. Additionally, buying medications and test supplies come conveniently by ordering through the online health application stores.
Goals of M-health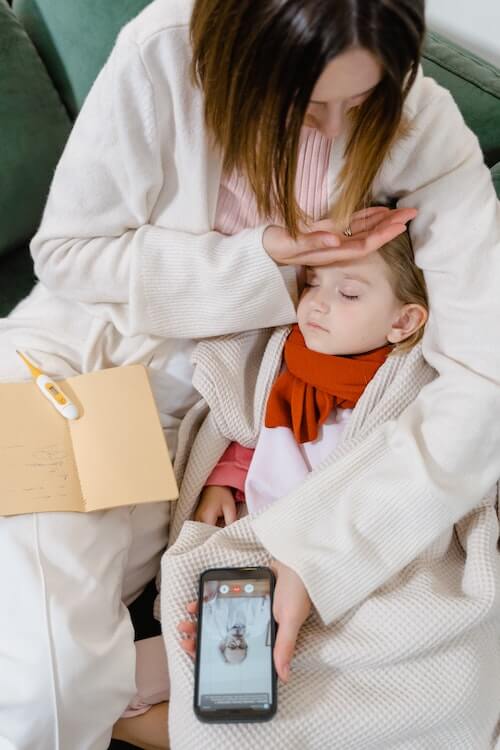 Setting goals to fully serve the best services that mobile health can offer includes the following:
Provide access to a medical specialist worldwide.
Making health care services convenient and available for those people who live far away from hospitals and clinics.
Intended to improve the relationship between the health practitioner and the patient.
Provide support for the patient who manages their health conditions by themselves.
To continually monitor the patient vitals and health records even after hours.
Give a cost-effective appointment, as it is less expensive than getting an in-person visit.
Trends in eHealth
As technology and health care go hand-in-hand, many digital health trends continue to attract investment. That results in the worldwide improvement of health equity.
These eHealth trends that drive forces to change the future of medicine are the following:
1. Medicine IoT
The Internet of Things (IoT) is one of the fastest-growing trends in mobile health. IoT contains technologies that have sensors and data exchanges across the internet. For health-related needs, they use a wearable IoT device with integrated applications or Medical IoT.
Medical IoT offers tons of medical benefits, such as remote monitoring. It becomes possible because of the devices that record vital signs and physical activity that a patient may wear at home. Moreover, with this medical IoT, the cost will be less expensive for the patient and the hospital. Lastly, this avoids costly machine downtime.
2. App on Prescription
Doctors prescribing medicine to their patients through health applications is possible. However, it must meet such required expertise to accomplish the digital project.
The following are the requirements for a digital health application:
Test according to criteria such as safety, quality, functionality, and data and privacy protection as a medical application.
Must show improvements to patient care.
3. Medical Deep Learning
Artificial Intelligence starts to be part of more challenging healthcare projects. Making the creation of a new solution for other diseases, including tuberculosis and malaria, becomes possible.
Foundation of Future Medicine
With accelerated research and IoT services, practices in digital medicine services are now in full swing. This step will be significant in creating a better and effective future of health equity for everyone.