With the latest release of Xbox Series X and Series S gaming consoles, Microsoft is supplementing it with the new Xbox Wireless Headset. It aims to focus on giving top-of-the-line audio and chat, designed for a more outstanding gaming experience. The Xbox Wireless Headset comes with a black and green design making it a perfect fit for your shiny new Xbox gaming device playing your favorite Xbox Game Pass games.
Features of the New Xbox Wireless Headset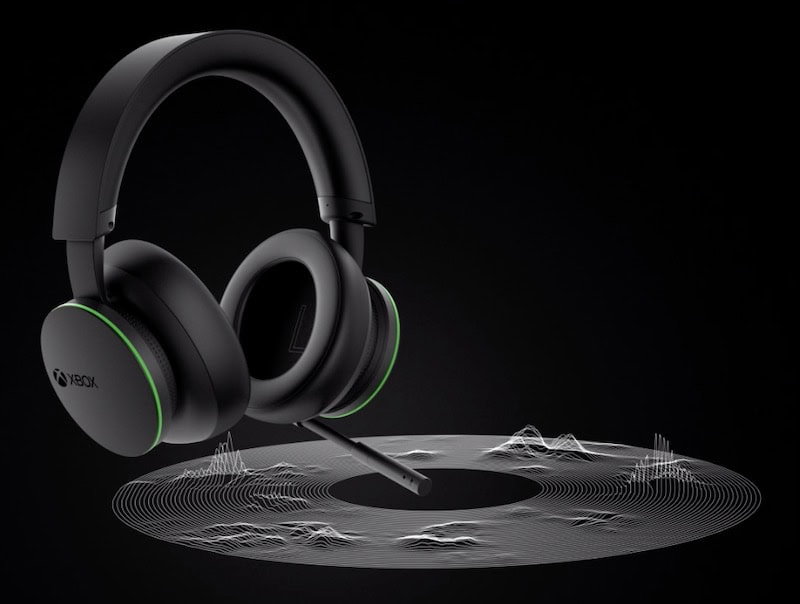 Microsoft wants to deliver excellent quality for its users without compromising on audio and voice. It has built its standard from the previously released Surface Headphones.
Xbox Wireless Headset Audio
The new Xbox Wireless Headset supports spatial sound technologies such as Dolby Atmos, Windows Sonic, and DTS Headphone: X. These formats give gamers the advantage of clearer, more realistic, and precise audio with a surround experience ideal for virtual environments. It offers lossless audio and low latency.
Xbox Wireless Headset Chat Performance
Gamers can enjoy a dual beamforming microphone in their headset. It can provide clearer quality for speech audio and environmental sound. It also picks up your voice through its voice isolation feature and not on the background sounds.
To know that your mic is active, there is a light indicator on the headset. It also has the auto-mute feature, so you can keep your audio clear when you are not talking. You can also enable the manual mute button.
Xbox Wireless Headset Design
The new Xbox Wireless Headset mimics the same style and design as with the Xbox Series X/S consoles. You can see the circular geometry styles on the controls. It has a sturdy frame with rubberized dial rings, an adjustable mic, and an inner metal headband. You can also adjust the volume through the rotating earcup dials.
Earcups offer comfort to every gamer using a lightweight and ultra-soft design. Each ear cup is large enough to fit the ears and is made of polyurethane leather. The headbands are adjustable as well.
Xbox Wireless Headset Compatibility
You can use the new Xbox Wireless Headset on multiple devices and major gaming platforms. It connects to mobile devices through Bluetooth and to your console. You can pair it with your Xbox Series X or S and Xbox One consoles, Windows 10 PC or your smartphone, so you can take a call even when you are on the game.
How to Pre-order Xbox Wireless Headset
You can get your Xbox Wireless Headset for only $99, it's the same price as Sony's PS5 Pulse 3D Wireless Headset. If you want to pre-order, head over to the Microsoft Store or selected retailers including Amazon, Best Buy and Walmart. The official launching of the Xbox Wireless Headset will be on March 16, 2021.
Are you buying the new Xbox Wireless Headset? We're excited to hear your thoughts, please tell us in the comments down below.