Using a Virtual Private Network (VPN) service on your Windows 10 computer can give you several benefits. First, it protects you when you need to use public WiFi. Second, it can hide your true location so you can access geo-restricted streaming content or website services. Lastly, it will give you an enhanced privacy and secure your online accounts.
One of the popular VPN service providers for PC is OpenVPN. It is a versatile and reliable VPN platform to lot of users. Aside from Windows PC, you can also use it on different devices including MacOS, Linux as well as Android and iOS mobile devices. It gives you the flexibility you need. However, there are times when OpenVPN doesn't change your IP address even with an active connection. If it happens, you may be prone to exposure, especially if you are using a public hotspot WiFI Internet network.
How to Resolve OpenVPN IP Address Doesn't Change on Windows 10
If you encounter the issue that OpenVPN won't change your IP address even if the connection is successfully established, you can try to fix it using the solutions below. Follow each step one at a time and check if the problem remains.
Method #1 – Disable Firewall Restrictions for OpenVPN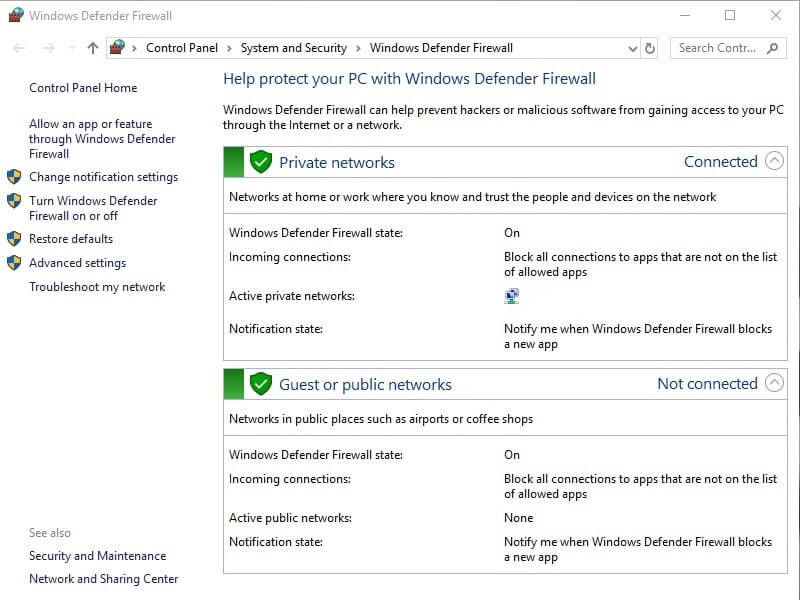 Click the Start button.
Go to Control Panel.
Select Security.
Click Windows Defender Firewall with Advanced Security.
Navigate to Inbound Rules.
Select OpenVPN.
Check if there are restrictions and remove them.
Go to Outbound Rules.
Click OpenVPN and remove restrictions.
Restart your computer.
You can also check your third-party antivirus if there are restrictions for OpenVPN. Make sure you remove them.
Method #2 – Reconfigure Your OpenVPN Server
Before you configure OpenVPN, make sure to exit the server completely. Go to the task manager and end task the server.
To configure your OpenVPN server, open the server configuration file of OpenVPN's server in a text editor. It has the extension .conf.
On a new and empty line, add the following including the quotation marks: "redirect-gateway def1"
Save the file.
Method #3 – Reinstall OpenVPN
First, you will need to uninstall OpenVPN.
Launch the Settings menu.
Click Apps.
Go to Apps & features.
Look for OpenVPN and click uninstall.
Now, remove the VPN connection.
Open Settings.
Click Network & Internet.
Select Change adapter options.
Right-click on OpenVPN.
Click Delete.
You can also delete the drivers.
Launch the Control Panel.
Go to Device Manager.
Expand Network adapters.
Right-click on the driver and click Uninstall.
Now, you can install a fresh version of OpenVPN through their official website.
Method #4 – Switch to a Different VPN Service
If none of the methods above work, you can change and switch to a different VPN client and see if it works for you. Here's a list of popular VPN clients that offers similar or even better service than OpenVPN. Check them out and decide for yourself if you need to use another service or continue using OpenVPN.
Did any of the solutions above fix the OpenVPN error? We would love to know. You can write it down in the comments below.