Using a VPN service offers several benefits. When you want to watch geo-restricted content, you can use a VPN to bypass the restriction. Another reason to use VPN services is when you want to hide your identity online. VPNs mask your current IP address and replace it with a different one.
One of the top VPN services is the ProtonVPN. It has been widely used by many users, especially on Windows 10 PC. However, a lot of users recently reported that they see a Blue Screen of Death (BSOD) when they use ProtonVPN on their Windows computers. The BSOD is one of the most frustrating errors, as it screens out your computer and leaves you with nothing.
According to ProtonVPN, they are aware of the BSOD error and are actively looking for a fix. Like you and me, they want the issue resolve as soon as possible.
What Causes the ProtonVPN Blue Screen of Death Error to Happen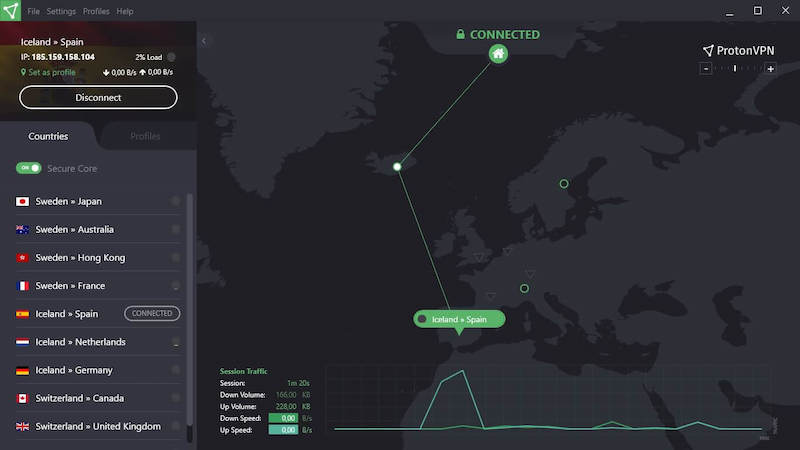 It is not the first time that ProtonVPN encountered a BSOD crash on a Windows client. Some users experience the blue screen error after establishing the VPN tunnel or after authentication.
ProtonVPN said that the BSOD is due to a conflict with some of the antivirus solutions. The error occurs after users installed the latest versions of the VPN's Windows client. The stable version is 1.18.2. The early access version is 1.18.3. When users launched the Windows client, they see the BSOD error.
How to Fix Blue Screen of Death Crash on Windows 10 Due to ProtonVPN
If you are facing the dreaded BSOD error right now, see the troubleshooting methods below to help you fix the issue.
Disable Antivirus Software
ProtonVPN suggests disabling your antivirus software temporarily. Learn how to do it if you are using Windows Security.
To disable Windows Security, navigate to the Settings menu.
Select Update & Security.
Click Windows Security.
Go to Virus & threat protection.
Click Manage Settings.
Toggle the Real-time protection to Off.
Downgrade ProtonVPN Windows 10 Client
Another way to fix the blue screen-causing error is to downgrade your ProtonVPN client. If you are currently using the stable version 1.18.2 or the access version 1.18.3, you need to downgrade it to a more stable version 1.17.6.
Simply, go to the official website of ProtonVPN, login to your account and select the previous version of the Windows app. Download and install it on your Windows 10 computer.
Note that reinstalling the current version will not work on the BSOD error. You really have to downgrade.
If you want to try out other VPN services, here are some of the leading providers in the market today:
Did the article help you? Tell us in the comments below.