If you are currently using LastPass as your password manager and want to try out other services, you can export and quickly transfer your data. Users are considering switching to other password managers with the recent LastPass decision to limit free accounts to only one device. One of the similar security platforms where you can move your LastPass passwords is Dashlane.
How to Migrate & Switch from LastPass to Dashlane
Dashlane offers several plans including a free account similar to LastPass. It is one of the best password managers today, ideal for personal as well as professional use. You can try it as an individual, for your family, or your business. The first thing you need to do is to export your passwords from LastPass.
2 Ways to Export your Passwords from LastPass
There are two ways on how you can export your passwords from LastPass. One is through its website. The second is via the LastPass browser extension.
Export and Backup LastPass Login Data via LastPass.com
If you transfer your LastPass login data through the LastPass website, you will need to copy it manually to a clipboard. You have to make sure that your clipboard is safe to add your passwords.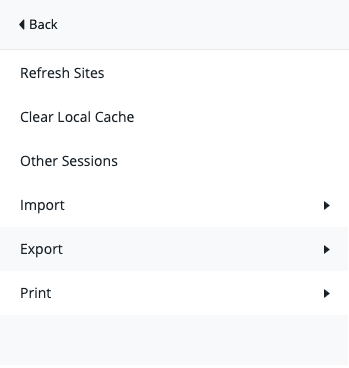 On any browser, go to LastPass.com.
Sign in to your account.
Look for More options on the sidebar and click to open.
Click Advanced.
Choose Export.
Enter your LastPass password.
Now, you will see all your data. Select all the text and copy.
Open your Text Editor and paste the data into a plain text file.
Save the document to .csv file.
Export LastPass Passwords through the Browser Extension
Now, if you choose to export your LastPass passwords and other login data via browser extension, you will need to save it as CSV or XML file. It is better to use CSV files for easier migration to other services.
If you don't have the LastPass browser extension, you can download it here.
Look for the LastPass browser extension on your browser. Click to open.
Navigate to Account Options.
Select Advanced and click Export.
Choose LastPass CSV File.
Type your LastPass Master Password.
Select the time frame.
It will then begin to download your CSV file.
How to Import LastPass Passwords to Dashlane
Now that you have downloaded your CSV file, you can export them to Dashlane.
Launch the Dashlane app (Download here!).
Click File found along the menu bar.
Select Import Passwords.
Choose LastPass.
Click Next.
Select your CSV file.
Click Import.
That's it! Now, you will see all your LastPass passwords in your new Dashlane account. What is your reason for exporting your LastPass passwords and transferring them to Dashlane? We want to know why so drop us a comment below.