It is annoying to see your mouse cursor stuttering each time you use it. There are also times when it lags or freezes, causing a huge interruption on what you need to do on your computer most importantly when you are playing PC games.
Unfortunately, mouse cursor issues happen to all people. If you happen to be using a Logitech mouse, you may also experience the same slow and jumpy mouse cursor problem. It can occur when you are using a Windows 10 or 11 PC.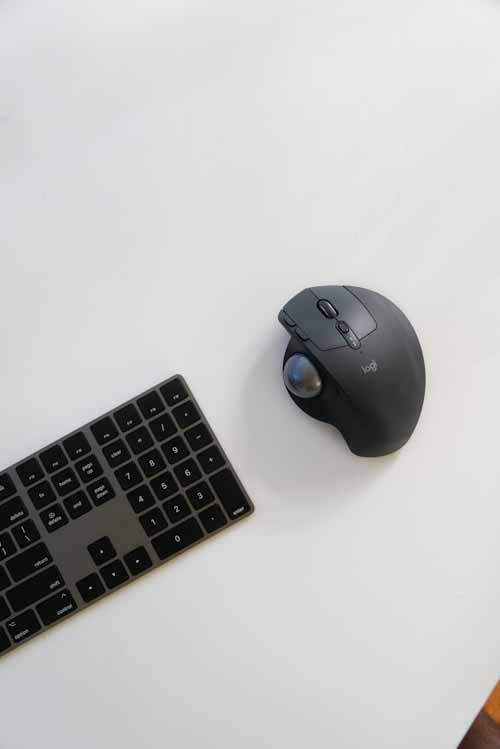 TODAY'S DEALS: Find the best offers on the latest Logitech mouse devices at Amazon!
Fixing Logitech Mouse Cursor Stuttering, Lagging, or Freezing
Many factors may cause your Logitech mouse cursor to stutter, lag, or freeze. It can be an error with the battery or the driver installed on your laptop or desktop computer. Sometimes, you may already be working with an outdated device driver. You can try to troubleshoot the issue by following the troubleshooting solutions below.
Solution #1 – Restart your Computer
One of the first things you can do is to reboot your PC. Exit all running apps in the background and shut down your computer. Wait for a few seconds before restarting it.
Solution #2 – Check your Hardware
The problem may be with your USB port or your mouse. Check for loose or damaged cables. You can also try to plug your mouse into a different port. Try to check the Logitech mouse as well for damages.
Solution #3 – Perform a Scan on Hardware and Devices Troubleshooter
Open the Settings menu of your computer.
Go to Update & Security.
Select Troubleshoot.
Click Additional troubleshooters
Look for your mouse and run the troubleshooter
Solution #4 – Update your Mouse Driver
Launch the Device Manager on your computer. You can find it under the Control Panel.
Scroll down and go to Mice and other pointing devices.
Click the arrow beside it to expand the menu.
Right-click on your Logitech mouse.
Select Update Driver.
Choose Search automatically for drivers.
Solution #5 – Turn Off Fast Startup
Navigate to the Control Panel.
Go to Hardware and Sound.
Select Power Options.
Click Choose What the Power Buttons Do.
Select Change settings that are currently unavailable.
Under Shutdown Settings, uncheck the box next to Turn on Fast startup.
Click Save Changes.
Solution #6 – Reinstall your Mouse Driver
Open the Device Manager.
Head over to Mice and other pointing devices and expand the menu.
Right-click on your Logitech mouse.
Select Properties.
Go to the Driver tab.
Click Uninstall Device.
Click Uninstall.
Click Yes.
Which of the solutions above helped you fix your laggy or jumpy Logitech mouse cursor error? You can tell us more in the comment section below.
DON'T MISS: Latest deals on Logitech mice for gaming at Amazon!