If you love reading books, you can benefit much from using an ebook reader to get access to millions of titles. Reading from a physical book has its perks. But, if you only want to read as many books as you want without the added clutter to your home, ebooks are your saving grace.
Rakuten Kobo or simply Kobo offers both ebooks and audiobooks for your reading pleasure. Through the free Kobo app, you can browse through its collection of classic books to modern titles. Kobo also features several eReaders that can compete with Amazon Kindle devices. It will cater to your varying reading needs. Each eReader has specific features like waterproof, ComfortLight, and a wider screen.
Now, Kobo has something special in store for students. If you want to get started on reading through the Kobo app or your new Kobo e-Reader, students can avail themselves of big discount on selected titles on their first purchase and save money on their succeeding transactions. Kobo introduces its Student Discount Program ideal for the tight budgets of University students.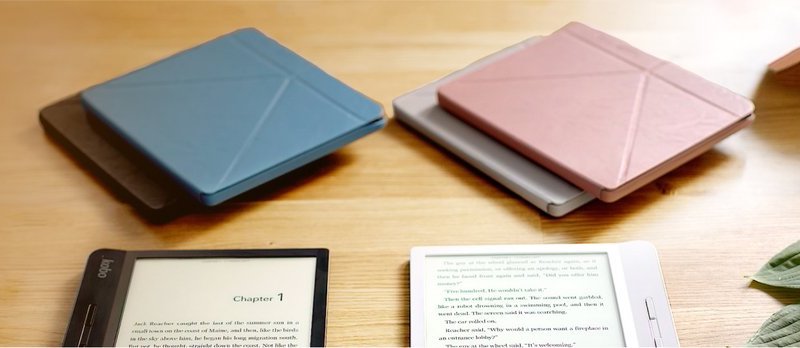 NO KOBO E-READER YET? Check out these Kobo Devices & Get Special Discount Right now!
How to Avail & Save More w/ Kobo Student Discount on eBooks & Audiobooks
Kobo is offering promo codes for students to use when they want to purchase ebooks and audiobooks at the Kobo app. To avail of the discount, students must get the promo code first through UNiDays.
Getting your Rakuten Kobo Student Discount Promo Code from UNiDAYS
On any browser, go to https://www.kobo.com/us/en/p/student.
Click the Get promo code button. It will direct you to the official Kobo UNiDAYS page.
Click the Get Now button to receive your promo code.
Signing up for a Kobo Account with Student Discount Program
To sign up on Kobo and get a student discount, go back to https://www.kobo.com/us/en/p/student.
Click the Create an Account button in the upper right corner.
Enter your email address and password. You can also sign up with your existing Facebook, Google, or Apple accounts.
To make sure that you receive a student discount, you must enter an official university email.
Students can enjoy a discount each time they purchase on Kobo. But, they also need to verify their status again every month.
What titles do you want to download first on your Kobo app or eReader? We would love to know what books you like to read, so share it with us down below.