Online scammers are everywhere. They try to get access to your accounts and even obtain your personal information including your iPhone or Android Number. Many cases have been reported that hackers are getting hold of mobile numbers from Caller IDs. They can leak these numbers from databases.
The danger of someone accessing your iPhone or Android number is the threat they can do to you. Many people have experienced cyberbullying or receiving blackmails from hackers who got hold of their numbers. They receive prank calls or send threatening messages. In other cases, they use your number to confirm your identity and access your online banking.
It is crucial to protect your numbers. One way to do so is to block or hide your number from the caller ID on iOS or Android devices. In that way, your number will not be stored in any database, which safeguards it from prying eyes.
How to Block or Hide your Number from Caller ID on iOS or Android
Solution #1 – Block Your Number on Your iPhone or Android Devices
You can set your device not to show your caller ID.
For Android Devices: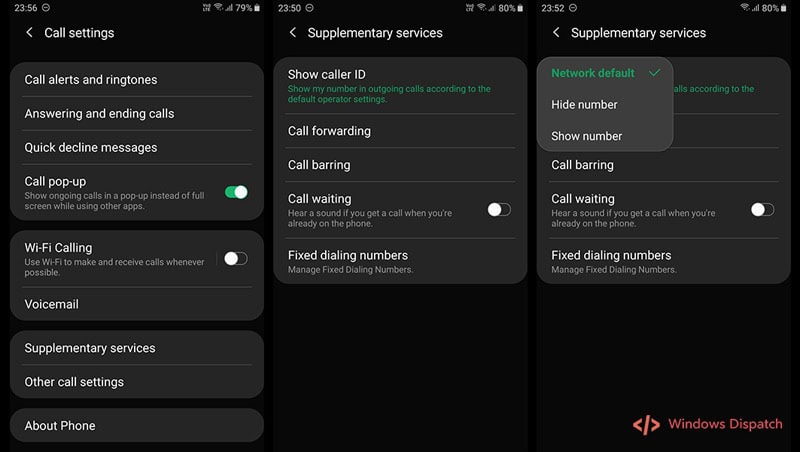 At the bottom of the screen, tap the Phone icon.
Look for the three-dotted icon and click to open the drop-down menu.
Select Settings.
Click the Calls section and select Additional Settings or Supplementary Services.
Click Caller ID.
Select the Hide number option. It will hide your number when you make a call.
For iOS Devices:
From your home screen, tap the Settings.
Select the Phone option.
Tap Show My Caller ID.
Toggle the option to disable to hide your number.
Solution #2 – Add *67 When Making a Call
The *67 is a vertical service code that you can use to hide your phone number or caller ID when you make a call. On the other end of the call, the recipient will only see a message like a private number or blocked number when they receive your call.
To use the vertical code, dial *67, followed by the number you are calling.
Solution #3 – Request Your Provider to Block Your Number
Call your service provider to hide your phone number when you are making a call. They can process your request, so any outgoing calls will not reflect your number.
Which of the solutions above do you think is better for you? Let us know in the comments below.