Having a Garmin fitness tracker or GPS running smartwatch can keep you up to date with what is going on with your body in real-time. You can see your current heart rate, stress level, body battery, and more through your wearable device. But, your Garmin fitness watch can also do more than track your health data. You can also add apps that you can use to make your fitness plan and activities more fun and empowering.
To discover and install more apps into your Garmin smart watch, you can access Garmin Connect IQ. It is your one-stop source of compatible apps, widgets, services, and more ideal for your Garmin device. The Connect IQ Store is available for iOS and Android devices.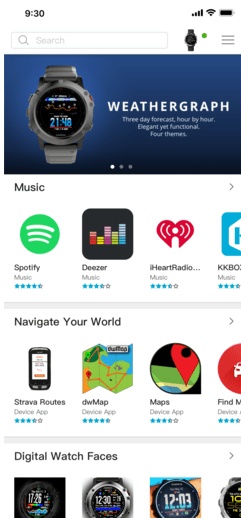 However, many users reported that their Garmin Connect IQ is not working or connecting to their Garmin device. When they open the platform, it cannot connect to their device and prevents them from updating and downloading apps. If you experience the same error on your Garmin Connect IQ app, you can try to troubleshoot it with a few solutions.
TODAY'S DEALS: Check out these limited-time offers on the latest Garmin watches at Amazon & Walmart right now!
How to Troubleshoot & Fix Garmin Connect IQ Store App Not Working or Connecting to Garmin Device
Below are several methods that will help you resolve the error on your Garmin Connect IQ app on mobile. Follow the steps one at a time and check if it helps you or not.
Restart the Garmin Connect IQ App
Exit the Garmin Connect IQ Store app on your smartphone and wait for a few seconds. Then, relaunch it. You can also try to restart your device after quitting the app.
Check your Network Connection
It can be an error with your WiFi or mobile data connection. Check if you have a reliable Internet network signal. You can also try to wait for a few minutes and try again.
Install Updates on your Garmin Connect IQ Store App
Launch the Google Play Store or the App Store.
Navigate to Manage apps or Apps.
Search for Garmin Connect IQ and tap the Update button if available.
Reinstall the Garmin Connect IQ App
If the methods above do not work, try to uninstall the Garmin Connect IQ app based on your device's instructions. Head over to the Google Play Store for Android or the App Store for iOS and search for Garmin Connect IQ. Reinstall the app and check if it still has the issue.
Re-Pair your Garmin Fitness Watch
First, uninstall the Garmin Connect IQ app.
On your Garmin fitness watch, forget the phone.
On your smartphone, navigate to the Bluetooth settings.
Look for your Garmin watch and forget the device.
Now, reinstall the Garmin Connect IQ app.
Perform a re-pair on your Garmin watch.
Did any of the methods above helped you fix the Garmin Connect IQ connecting or syncing error? We love to know what works, so please drop us your answer below.
RECOMMENDED: Check out these latest deals on Garmin GPS running watches from the official store!