The Samsung Internet Browser app is packed with features and boasts a user-friendly design. With its wide range of privacy settings and add-on support, it's no surprise that it's been gaining a lot of attention.
However, just like any app of its kind, it also has its share of downsides. One common complaint among Samsung phone users is when the feature for "Get More Add-ons" is greyed out or doesn't work at all.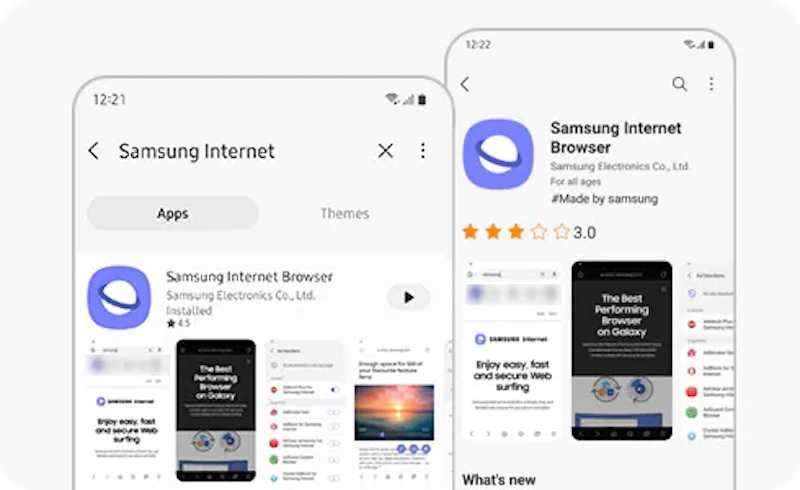 Resolve Samsung Internet Browser App Get More Add-ons Not Working or Greyed Out Error
If you're having the same issue on Samsung mobile, here are a few possible solutions that you can try to fix the Samsung app problem.
Force Stop Samsung Internet Browser App
If the 'Get More Add-ons' feature on Samsung is not working or greyed out, there's a possibility that your Samsung Internet Browser app conflicts with another app in your system.
Try to force stop the browser to close all its existing processes.
Reboot your device afterward and see if the feature is already working just fine.
Opt-out or Opt-in of Samsung Internet Browser App Beta Testing
The 'Get More Add-ons' feature may also grey out or refuse to work if you haven't opted in or opted out of the beta testing phase, that is if you happen to be a beta tester. Although the beta stage lets you use new features before others, this is also a time when problems and bugs may arise.
AWESOME FINDS: Limited offers on new Samsung mobile devices only on Amazon and Walmart! Grab yours now!
Clear Samsung Internet Browser App Cache
Cache has one purpose and that is to enhance the app experience. However, after some time, this cache can accumulate and even get corrupted bringing about different issues.
Make sure you clear the cache of your Samsung Internet Browser app and check if this will fix the issue with the greyed out or not working "Get More Add-ons" feature. There's also no need to worry because doing so won't delete your downloads or erase your browsing history.
If clearing the cache alone doesn't help, you can also try to clear the data. The only difference is that this one will remove the add-ons you've already downloaded and clear your browsing history as well.
Update Samsung Internet Browser App
There's simply no way for you to avoid software glitches and bugs no matter what you do. These can easily affect the functionalities of any app or even lead to other issues.
One of the first things you can do is to update your Samsung Internet Browser app to its latest version.
Also, it's important to note that even if you're not experiencing any issues, you have to make sure that the browser is always up to date. Updated versions come with essential bug fixing, security enhancements, and other improvements.
Uninstall and Reinstall the Samsung Internet Browser App
An issue may also occur with the "Get More Add-ons" feature of your Samsung Internet Browser app because of its existing files on your device. Try to uninstall the app first and reinstall it to get rid of saved bookmarks and restore everything to default settings.
It can be annoying if the 'Get More Add-ons' feature is not working or greyed out on your Samsung Internet Browser app. The good news is that there are things you can do to bypass the issue.
TODAY'S DEAL: Check out the latest deals on Samsung mobile phones on Amazon and Walmart today!