Time is essential when you are working. Every second counts if you want to be more productive. But, when your printer does not cooperate at all, it raises all frustrations. A slow printer is time-consuming and will only cause delays if you need the image, file, or document printouts immediately.
Unfortunately, it happens to many users on Windows 10 PC whether using one of the most state-of-the-art wireless and wired printers from brands like HP, Canon, Brother, Ricoh, Xerox, or Epson.
Users printing PDF, Microsoft Word or Excel, and Google Docs files often experience this error. In some instances, their printer is taking forever with long delays all of a sudden to finish a printing job. While some users can't even print a file at all.
If you experience the same problem, you can try to fix the issue with several solutions below. You might just need to clear the print spooler on your Windows 10/11 computer to make printing faster again.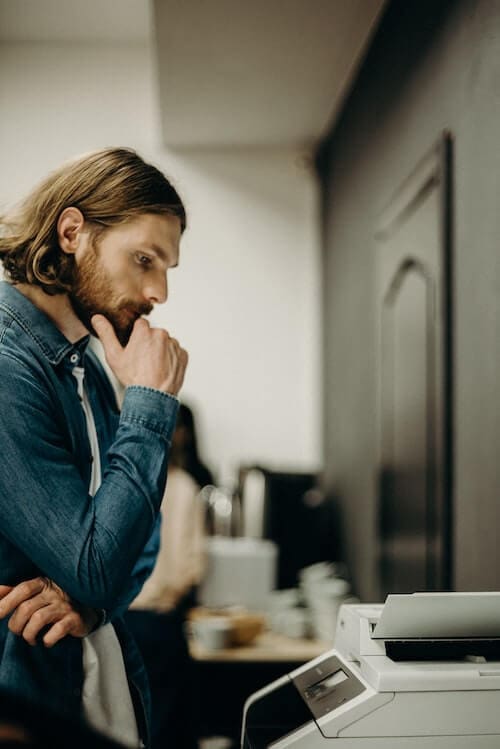 TODAY'S DEALS: Check out these limited-time offers on brand-new printers at Amazon & Walmart!
How to Troubleshoot & Fix Slow & Delayed Printing Issue on Windows 10/11 Computer
Different factors may contribute to the very slow or delayed printing job of your printer connected to a PC. For most users, this issue starts popping up after installing the latest Windows update. You can try to troubleshoot and resolve the error to speed up printing by following each of the methods below one at a time.
Solution #1 – Reset your Printer
Turn off your printer and unplug it from the power source.
Wait for at least 1 minute before plugging it back in.
Turn it on and try printing your files again.
Solution #2 – Update your Printer Driver on Windows 10/11 PC
Click the Start button and search for Device Manager.
Go to the Printer section and expand the option.
Look for your printer and right-click on it.
Click Update Driver.
Wait for your PC to install available updates.
Restart your computer.
DON'T MISS: Amazing deals on brand-new printers from HP, Canon, Xerox & more at Amazon & Walmart!
Solution #3 – Perform an SFC Scan
Launch the Command Prompt and open with Admin rights.
Enter the following command: SFC /scannow.
Wait for the scan to finish and try to follow the instructions. 
Solution #4 – Do a DISM Scan
Open the Command Prompt with admin rights.
Enter the following command: DISM /Online /Cleanup-Image /CheckHealth.
Next, type the following command and press Enter: DISM /Online /Cleanup-Image /RestoreHealth.
Solution #5 – Delete Files on your Printers Directory
Open the Run Dialog Box on your Windows 10/11 PC.
Enter the following: services.msc.
Look for Print Spooler and right-click on it.
Click Stop. Do not close the Services window.
On your File Explorer, navigate to C:\Windows\System32\spool\PRINTERS.
Delete all the files on your Printers Directory.
Go to the Services window. 
Right-click on Print Spooler.
Click Start.
What else did you do to fix the printer long delay error when printing documents on PC? You can share your solutions with us in the comment section below.