If you've ever used a standard keyboard, then we're sure you're more than familiar with the arrow keys. All four of these keys serve fundamental functions in different applications, and they're essential to the smooth operation of your computer. In most programs, they act as simple but effective scroll buttons, while in games they serve as a d-pad.
Meanwhile, in Microsoft Excel, the arrow keys serve a much more key function, that being switching through cells. While it's possible to scroll through cells with your mouse or the tab button, arrow keys make everything all the more efficient. For seasoned Excel users, the arrow keys are an indelible part of the working process.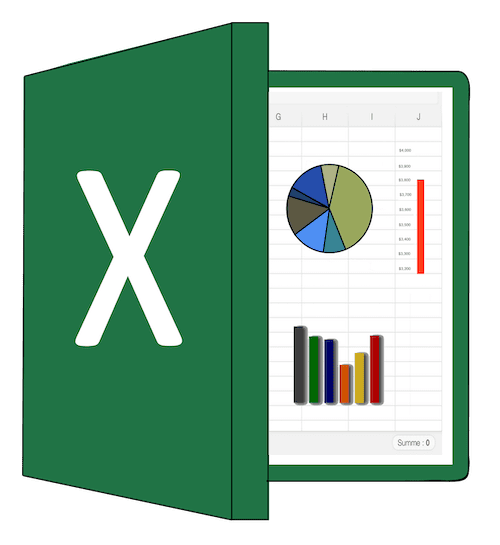 So, what happens when your arrow keys shortcuts suddenly stop working when using Microsoft Excel on a Windows 10/11 PC including laptops from HP, Lenovo, Acer, and Dell or a Mac computer? It's a big roadblock to your productivity, so you're going to want to get it fixed ASAP, but how? Well, that's what we're going to explore today, with some simple solutions to the issues that will hopefully help you out.
How to Fix Arrow Keys Not Working in Microsoft Excel on Windows 10/11 Laptop PC or Mac Computer
Microsoft Excel is a program with many different functions and extra tools for user productivity. This is what makes it so powerful, but also complicates things. With these solutions, we've tried to simplify things so that you can have an easier time on your Windows laptop PC or MacBook computer.
So, let's get straight into it with these solutions to help you troubleshoot and fix the arrow keys that won't work on your device keyboard. 
Solution 1: Turn Off Scroll Lock Feature
Check keyboard for scroll lock button.
If available, press scroll lock button to toggle off.
If not available, then open Windows start menu.
Search for on-screen keyboard and open it.
Click the ScrLk button.
Solution 2: Enable Sticky Keys from the Settings
Swiftly mash the shift button for sticky key settings.
Enable sticky keys.
Alternatively, open control panel.
Open 'Ease of Access Center'.
Click on 'Change how your keyboard works'.
Enable sticky keys.
Solution 3: Leave Formula Entry Mode
Formula entry mode is caused by typing '=' followed by a function in a cell.
To fix, delete an MS Excel cell that contains the function.
Alternatively, undo commands until arrow keys begin working again.
And with that, we've reached the end of our guide for today. Microsoft Excel is an essential part of many offices, and keeping productivity up while using it is essential. We hope following these guides has allowed you to restore functionality to your arrow keys in Excel. For more helpful tips and solutions just like this, stay tuned.