Have you ever tried to use Samsung Pay but got a scary warning from Google Play Protect saying the app is harmful? I totally get how frustrating that must be when you rely on mobile payments.
Don't worry – you're not the only one this has happened to. Lots of Samsung users have seen Samsung Pay get flagged after Google Play Services updates.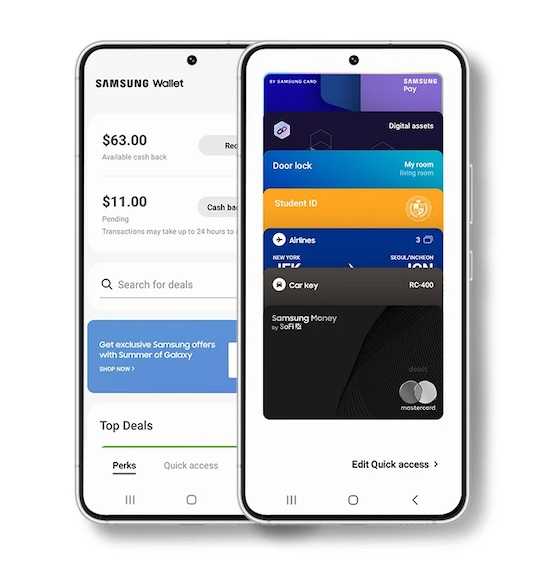 Ways to Resolve Google Play Protect Blocks and Flags Samsung Wallet (Samsung Pay) as Harmful Issue
The good news is there are some things you can try to get Samsung Pay up and running again. Let me walk you through some troubleshooting steps to fix Google Play Protect blocking Samsung Wallet.
Update the Samsung Wallet App
First, try updating the Samsung Wallet app to the latest version. Google Play Protect may be detecting an old version of the app as bad by mistake.
Here's how to update Samsung Wallet:
Open the Galaxy Store app on your Samsung device.
Search for "Samsung Wallet" or "Samsung Pay."
If an update is available, tap "Update" to install the newest version.
Once it's updated, open the Play Store app and go to your account profile.
In settings, find Google Play Protect and toggle it off, then on again.
This forces Play Protect to scan your device again with the updated app.
Try opening Samsung Pay – hopefully the warning is gone now!
Updating to the newest Samsung Wallet often resolves the false flagging by Play Protect. If the app is already up-to-date, move on to the next steps.
Reinstall the Samsung Wallet App
If updating didn't fix it, try uninstalling and reinstalling Samsung Wallet:
Open the Play Store app and go to "My Apps & Games."
Find Samsung Pay, tap the 3-dot menu and select "Uninstall."
Confirm uninstalling and wait for it to finish.
Search for "Samsung Pay" and reinstall the app from the Play Store.
Try opening Samsung Pay again – Play Protect should allow the freshly installed app.
Reinstalling can clear out any corrupted files or cache causing Play Protect to incorrectly identify the app. Download the latest version from the Play Store.
Temporarily Disable Google Play Protect
If the first two steps don't fix the warning, you may need to temporarily turn off Google Play Protect:
Go to Settings > Security & Privacy.
Tap on "Google Play Protect."
Toggle off the options for "Scan device for security threats" and "Scan apps for security threats."
This will fully disable Play Protect and stop it scanning apps.
Try opening Samsung Pay – it should now open without any warning.
When done, go back and re-enable Play Protect by toggling the scan options on again.
Disabling Play Protect prevents the false flagging, but remember to turn it back on afterwards. Leaving it off permanently removes important malware protection.
Contact Samsung Customer Support 
If you still see the harmful app warning, reach out to Samsung support:
Open the Samsung Members app or dial *#611# to access support options.
Explain the issue with Play Protect flagging Samsung Pay.
They can further troubleshoot and potentially fix false flagging problems.
Samsung may need to release an app update or contact Google to resolve ongoing false detections. Let them know of any continued issues.
Wait for Google to Fix Misidentification
As a last resort, you may need to wait for Google to address the false flagging of Samsung Pay in a future Play Services update.
Check the Play Store periodically for Play Services updates.
Install updates as soon as they become available.
An update may contain a fix for incorrectly identifying Samsung Pay.
If the issue continues after updates, keep contacting Samsung support.
Google does sometimes misidentify legitimate apps. Reporting the problem helps ensure it's on their radar to fix.
I hope these troubleshooting tips help get Samsung Pay back up and running after being blocked by Google Play Protect! Let me know if you have any other questions.