Encountering error codes with Microsoft 365 using a school account can be frustrating, but it's not uncommon.
Fortunately, there are tried-and-true solutions available to navigate through these issues. There's no need to pull out your hair; help is at hand with straightforward fixes that can get you back on track.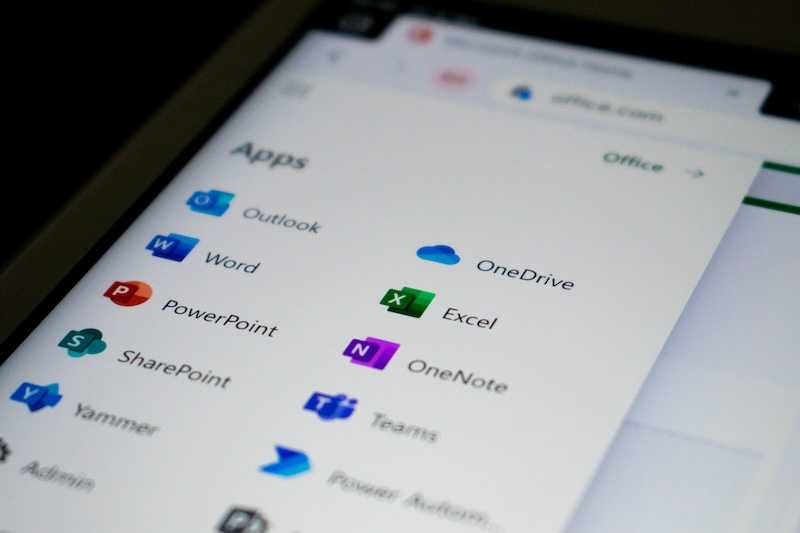 Understanding Microsoft 365 Error Codes 80180014 and 801c03ed
Error codes like 80180014 and 801c03ed are more than just strings of numbers and letters; they're messages from Microsoft 365 indicating something's amiss. These particular codes often pop up for students or educators when there's a snag in how the school account is set up or managed. They can mean that access to certain services within Microsoft 365 is temporarily out of reach.
The 80180014 error usually points to a policy setting preventing a device from being added to the school's network. It's like a digital "No Trespassing" sign, ensuring only authorized devices can connect.
The error message, "Something went wrong. Your account was not set up on this device because device management could not be enabled. This device might not be able to access some resources, such as WiFi, VPN or email. Additional problem information: Server error code: 80180014 Server message: Administrator policy does not allow user" appears.
On the other hand, 801c03ed tends to show up when there's a hiccup with the account permissions, suggesting that the user's account isn't cleared for the action it's trying to perform.
You will encounter the error message, "Something went wrong. Confirm that you are using the correct sign-in information and that your organisation uses this feature. You can try to do this again or contact your system administrator with the error code 801c03ed. Additional problem information: Server error code: 801c03ed Server message: Administrator policy does not allow user"
These errors can be a real roadblock, stopping users from accessing important features like email, document storage, and collaboration tools. They're not just minor inconveniences; they can disrupt classes, assignments, and projects.
But with the right approach, these issues can be resolved, restoring full functionality to the user's account.
Solutions to Fix Microsoft 365 Error Code 80180014
Error 80180014 typically surfaces when there's a policy in place that restricts certain devices from enrolling with your school's network. This is a setting controlled by your school's IT department, intended to secure the network by only allowing recognized devices to access it.
To tackle this issue, you'll need to verify and adjust the Device Enrollment policy settings. This is usually done by someone with administrative rights, like an IT professional at your school.
Check the current Device Enrollment settings in the Microsoft Endpoint Manager admin center.
Locate the 'Enrollment Restrictions' and select 'Edit' for the 'Device Type Restrictions' policy.
Ensure 'Personally owned devices' is set to 'Allow' for Windows (MDM).
Save the changes and inform the user to attempt enrolling their device again.
Once the policy allows for personal devices, you'll need to join the device to Azure Active Directory.
Open the 'Settings' app on the device you're trying to enroll.
Navigate to 'Accounts' and then to 'Access work or school'.
Click 'Connect', and on the next screen, select 'Join this device to Azure Active Directory'.
Enter your school account credentials and follow the prompts to complete the process.
By following these steps, you should be able to resolve the 80180014 error and successfully enroll your device. If the error persists, it may be worth double-checking the policy settings or reaching out to your IT department for further assistance.
Resolving Microsoft 365 Error Code 801c03ed
Error 801c03ed is a signal that there's a blockage somewhere in the administrative policies of your school's network, specifically those that manage device joining. It's like a red light that's been set up by your school's IT team to control which devices can be added to the network for security reasons.
If you're hitting this roadblock, it's time to get in touch with the IT department at your college. They have the keys to this particular gate and can check if there's an explicit permission set that's stopping your device from joining the network.
For IT administrators looking to resolve this, the process involves a few steps in the Azure Active Directory:
Sign in to the Azure portal and head over to Azure Active Directory.
Go to 'Devices' and then to 'Device settings'.
Review the settings under 'Users may join devices to Azure AD' and adjust them to allow the affected accounts to join devices.
Make sure to save any changes and communicate the update to the user attempting to join their device.
By ensuring the Microsoft account has the green light in Azure AD, students, and staff should be able to connect their devices without encountering the 801c03ed error. If issues persist after these adjustments, a deeper dive into the specific account settings and policies may be necessary.
Being a student comes with its own set of challenges, and tech troubles shouldn't add to that load. The solutions outlined here are designed to clear the path and help you overcome those Microsoft 365 error codes. With these steps, you're equipped to tackle the issues head-on and keep your focus where it needs to be: on your studies and your future.