The Wells Fargo app is a favorite among people who want to monitor their banking needs even while on the go. The official app of the renowned bank allows you to track your finances online with them and keep track of your money to eliminate the need to personally visit the bank.
Unfortunately, several users have reported grievances about the service temporarily unavailable error on the app.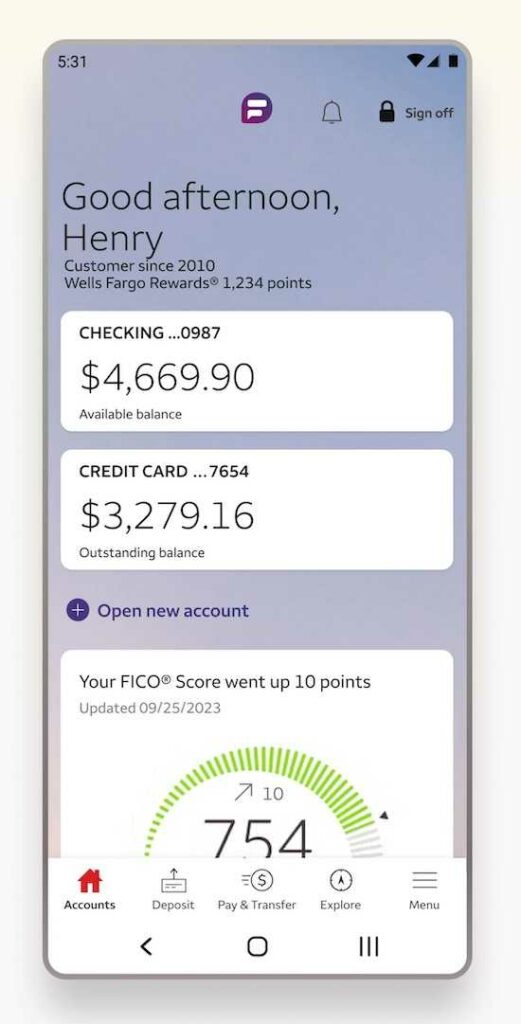 Solutions to Troubleshoot Wells Fargo App Service Temporarily Unavailable' Error
If you're having the same banking problem, there are a few fixes you can try in the meantime.
Delete Wells Fargo App Cache 
There's a big chance that the existing cache interferes with the app's overall function, resulting in a service temporarily unavailable error. Old and corrupted cached data can lead to some serious performance issues.
Every time a new update for the app is released, the earlier version's cached data may create some compatibility concerns. Make sure you clear the app cache first and once done, check if the error is gone.
Reboot Your Device 
Another simple and basic method to fix most app errors, including service temporarily unavailable, is to simply restart the device you're using. Most of the time, a restart is all that you need to solve the issue.
Monitor Your Network Connection 
Before you try to open your Wells Fargo app, make sure that you have a strong and stable internet connection. If your WiFi is weak, you can switch to another network or mobile data.
While you're at it, you can also restart your router to refresh and speed up your connection.
Update Both Your Device and the Wells Fargo App
Both your Wells Fargo app and the device where you're trying to access it must be updated to their latest versions for good reasons. The incompatibility of apps and devices is often the primary culprit behind errors, glitches, and bugs.
Check if there are available software updates for your device and app.
Download and install them right away to prevent any issues that might pop up along the way.
Grant All the Required Permissions for Wells Fargo App
See to it that you have granted all the necessary permissions so you can use the different features of the app to the fullest. The app might request you to do so if you don't have these permissions enabled.
Go to the settings menu and grant these required permissions as soon as possible.
Check Wells Fargo App Server Status
When the server of the Wells Fargo app is down, it's only normal for the service temporarily unavailable error to show up. Some account details may also become inaccessible.
During these downtimes, maintenance and repairs might be taking place on Wells Fargo's end. Unexpected traffic surges may also cause such interruptions.
The good news is that once they detect an issue, they work on it right away so you don't have to worry about losing access to your account for a long time.
Fixing service temporarily unavailable error on Wells Fargo app takes a few simple steps. Don't forget to clear your cache, check your connection, restart your device, update your app and device, grant the necessary permissions, and check the server status of the Wells Fargo app.