Signing in to Zoom enables you to collaborate with your coworkers or classmates in school. Students and employees can join video conferences and talk to each other face to face without leaving their homes, schools, or offices.
One of the features of Zoom is the Single Sign-On or SSO option. It enables you to sign in with your username and password at one time using your SSO credentials. By the time you need to access your Zoom account again, you do not have to enter your username and password. You can use it to log in on the Zoom app or the web.
However, some users experience a problem with their Zoom SSO sign-in. The sign-in with SSO not working issue keeps on recurring each time they try to log in to their account. They see the error message,
"Something went wrong while you tried signing in with SSO."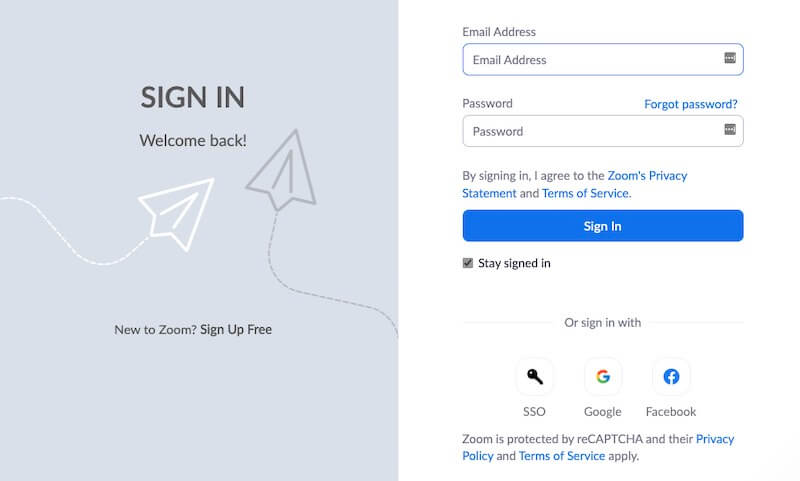 Fixing Zoom Sign In with SSO Login Not Working Problem on Windows PC, Mac, Android or iOS Devices
SSO sign-in is a convenient tool when you are using Zoom frequently on a Windows 10/11 PC, Mac computer, or Android and iOS mobile devices. However, the SSO not working issue may happen if you have changed the status of your account.
There are also other possible reasons why you experience the Zoom error on the desktop or mobile app. But, you can always fix it using the solutions below.
Solution #1 – Use a Private Browser Session
Copy the link of the Zoom video meeting and paste it on the Incognito Window or Private Browser. Check if you still receive the error message.
Solution #2 – Clear your Browser Cache and Cookies
Google Chrome
On Google Chrome, click the three-dotted icon.
Go to History.
Select Clear Browsing Data.
Set the Time Range to All Time.
Check the boxes next to Cookies and other site data and Cached images and files.
Click Clear Data.
Mozilla Firefox
On Mozilla Firefox, go to the Tools bar.
Select Options.
Go to Privacy & Security.
Look for Cookies and Site Data.
Click Clear Data.
Check the boxes next to Cookies and Site Data and Cached Web Content.
Click Clear.
Microsoft Edge
On Microsoft Edge, click the three-dotted icon.
Go to Settings.
Select Privacy, search, and services.
Navigate to Clear browsing data.
Click Choose what to clear.
Check the boxes next to Cookies and other site data and Cached images and files.
Click Clear Now.
Safari
On Safari, click Safari on the top bar.
Select Preferences.
Go to the Privacy tab.
Click Manage Website Data.
Click the Remove All button
Select Remove Now.
Relaunch your browser to save the changes.
Solution #3 – Clear Zoom App Cache
On your Android device, go to the Settings menu.
Select Apps.
Tap Zoom.
Navigate to Storage.
Tap Clear Cache and Clear Data.
Solution #4 – Switch to a Different Device
If you use the Zoom client on your mobile device, you can switch to the web browser and check if you can log in. You can also double-check your credentials if it is correct.
Solution #5 – Sign Out of Zoom on Other Devices
You may have signed in on Zoom on your laptop when you want to access Zoom via mobile. Check if you have signed in to your other devices and sign out. Now, try logging in to Zoom SSO using only a single device.
Solution #6 – Contact your Organization
You can report your Zoom problem to your organization. Make sure to indicate the error message you received. This can be done if you are a student or part of a work team.
Did any of the methods above resolve the Zoom login error? Which one did? You can share your answer with us in the comment section below.