As a main hub for all the latest news and information, Apple News is something that most iOS users tend to rely on. It's designed to prioritize headlines that are relevant to a user. The program is usually reliable and quick to use, but that isn't always the case.
For some Apple News users on iPhone, there are some problems that make the experience more of a nightmare than necessary, turning a program meant for convenience into a struggle to maintain.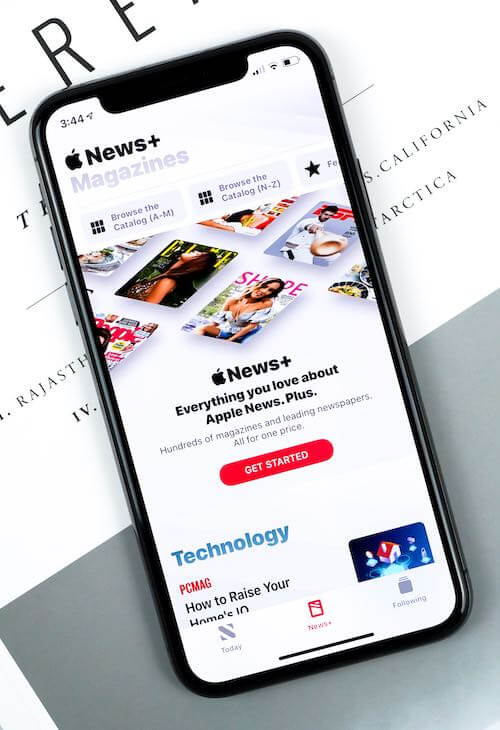 In this guide, we've taken a deep dive into the Apple News experience in order to give you a full rundown of the problem and some reliable solutions if it's not working. Most times, this news feed issue can be linked to an outdated iOS version or a simple bug that can be fixed with a restart and a few simple tweaks.
DON'T MISS: Get these awesome deals on the newest iPhone models at Amazon, Walmart & BestBuy!
How to Troubleshoot & Fix Apple News Performance Issues – Not Loading, Updating or Refreshing Stories Feed on iPhone
We recommend that you follow the steps in our guides as it's the quickest way to resolve the issue you're facing on your Apple News app when it's not loading, refreshing or updating your stories feed.
Check your Internet Connection
One of the first things to check out if an internet-required app isn't working as intended. Ensure that your network is active by opening your browser and attempting a search. If it isn't working, restart your router or use any troubleshooting method that tends to fix it for you. Try toggling airplane mode, switching from WiFi to Cellular or waiting it out.
Check the System Status page
With Apple, there's a way to see if any of their services are down.
Follow this link to open the Apple System Status page
Click on the "+" symbol and scroll down to News
If it says Available on the right, that means the servers are up and running
Run a Software Update
While it seems like something that shouldn't mess with the stability of an app, software updates can make all the difference if your device suddenly starts encountering these types of problems.
Open the Settings app on your device
Go to General
Tap Software Update
Select Install Update or Download and Install
Restart your device once the updates are installed
Tap the News app to see if it works
Clear Recommendations and History
If the Apple News index is corrupted, it can affect how the app is displayed on your device.
Tap on History in the app's sidebar
Tap on Clear
Select Clear History and see if it works
If not, go back to step 1 and choose Clear Recommendations as well
Enable Background App Refresh for Apple News
Open Settings and go to the News app
Turn on the switch that says Background App Refresh
See if the problem is resolved
Conclusion
This problem isn't one that should be too bothersome for you. With Apple News, there's a strong chance that you've simply got a setting turned on that is negatively affecting its performance. Turn off such settings and watch the app work as intended.
BEST DEALS: Find these offers on latest iPhone series at Amazon, Walmart & BestBuy!