Many internet service providers (ISPs) are equipped with many users that are connected to their services. With a large user base, there's also a chance that downtimes and moments of weakened internet connections will emerge.
If you're currently using an Xfinity modem or router, you're probably familiar with this type of problem. With this brand in particular, the main indication of a troubled connection is a blinking orange light. While slightly worrisome, we've got you covered with a few troubleshooting methods in this guide.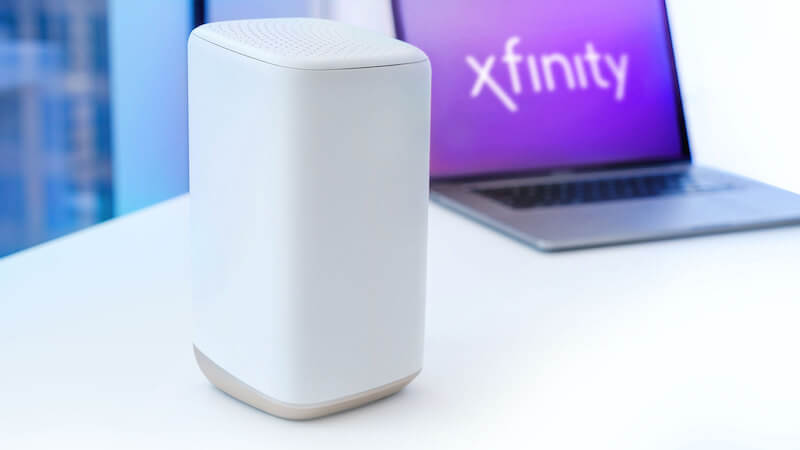 The reason for this problem can be traced to an outage from the ISP, loose connections, overheating or outdated firmware.
Easy Fixes for Orange Light Blinking Problem on the Xfinity Router or Modem
Our solutions mainly revolve around troubleshooting and finding what sticks. In most cases, the orange light isn't really a big deal, so follow along with the steps presented.
Method #1 – Restart your Xfinity Router or Modem
Rebooting your device is a quick workaround that will help you out with an issue.
Unplug the modem or router from the power outlet for at least 30 seconds.
Plug it in and wait for it to restart.
Check to see if the orange light is still blinking.
Method #2 – Check for an Outage from the ISP
Go to the following link and sign in to check if there's a problem.
If you can't sign in, you can also use the status map and enter your address to see if there's an outage or maintenance in the region.
If there is an outage, all you can do is wait for the problem to be resolved. Contact your local distributor to find out more, and get an estimate on when the service will resume.
Method #3 – Try Using an Ethernet Cable on your Xfinity Router
When the wireless connection somehow refuses to work for you, an Ethernet could be the saving grace you've been waiting for all along. You can rule out a problem with the wireless connectivity by doing this. Plug it in and attempt to use the internet. If it works, you've got a better view of the problem at hand.
Method #4 – Check the Cables and Connections on your Xfinity Modem
When there's a loose cable, it's still possible for your router to stay on, even when the connection isn't active. Check around your cords to see if anything is loosely fitted. Ensure that everything is fastened tightly and plugged into the appropriate ports.
Check the splitter in particular. It's an electronic device that uses a screw-like fastening method. If it's damaged, your connection may be affected. Replacing it with a new splitter might be your only solution at that point.
Most importantly, ensure that your device is within the right range for your wireless connection.
Method #5 – Watch Out for Heating and Overloading on your Xfinity Router
When your modem is overwhelmed with too many devices being connected, it can develop a problem like the blinking orange light. Disconnect the bulk of devices from your network and see if the problem persists.
If it is resolved, you might have to request for an upgraded router with your ISP. With overheating, it's best to relocate your router and remove any clutter around it to prevent overheating.
The Xfinity modem is a pretty solid device when it's working. This problem is one of the more frustrating inconveniences you can encounter, so we hope that these solutions are helpful with troubleshooting.