Roku is launching a new update and with it comes exciting features especially for Apple users. The software update is called Roku OS version 9.4. It will be available to selected Roku streamers and Roku TV devices. With the Roku OS 9.4, users will finally be able to use the Apple Airplay 2 and HomeKit integration.
Apple Airplay is the casting tool of Apple devices, which enables users to share their videos, music, and photos to their smart TVs. It works with Apple TV and selected smart TVs but now it is coming to Roku 4K TV. You can cast your contents from your Apple device to your Roku 4K TV and watch your videos and photos on bigger screen display.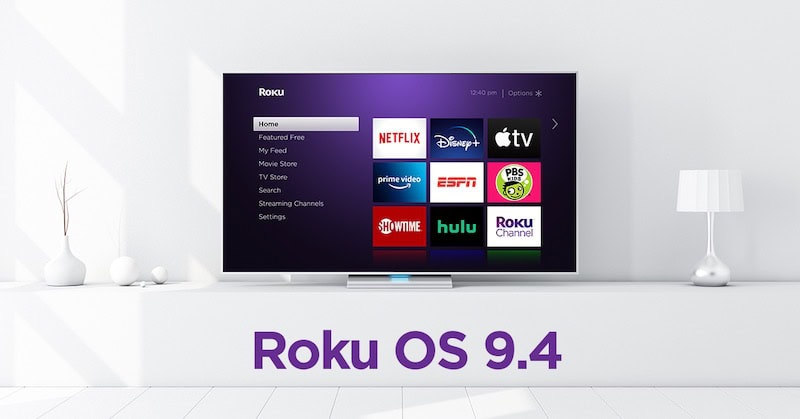 How Does AirPlay Work on Roku 4K TV and Streamers
Using your Apple device, tap the AirPlay icon.
Look for your Roku TV.
It will mirror the contents of your Apple device to your Roku Smart TV.
Apple Airplay will mirror the photos, music, games, and videos that are on your iPhone, iPad, and Mac to your Roku TV screen.
DON'T MISS: Amazon Offers Great Deals on Select Roku 4K TVs Right Now!
Roku Devices that Support Apple Airplay
The new update is available to all Roku 4K TVs and streaming players. Roku TV from the last three years will also enjoy the update. Roku players that will not be able to take advantage of the update are the Roku 4, Roku Express, and other smaller TVs. Models with numbers starting with 6 will not use the updated feature.
Checking your Roku TV Model Number
If you are unsure of your Roku's model number, go to Settings.
Navigate to System.
Select About.
Look for Roku TV and you see will the model number of your device.
Aside from the Airplay and HomeKit support, Roku OS 9.4 also added new features including sound effects on themes. You can see 115 live channels in a guide form on your home screen, as well. Users will enjoy the added voice hints and controlled surround sound on speakers.
CHECK OUT: Exclusive Discounts on Roku 4K TV Devices at Walmart!
Did the article help you? Let us know in the comments below.