Minecraft is undeniably one of the best games played by millions of gamers all over the world. With more adventures and challenges to look forward to, it is no wonder that both adults and kids can enjoy the thrill of the game for hours both on PC and on mobile.
But, as you continue playing with Minecraft, you may come across the error message, "Can't Keep Up! Is the Server Overloaded?" It keeps you from moving forward and lags you behind in the game. Such an issue will only be frustrating, as you cannot do anything and get stuck.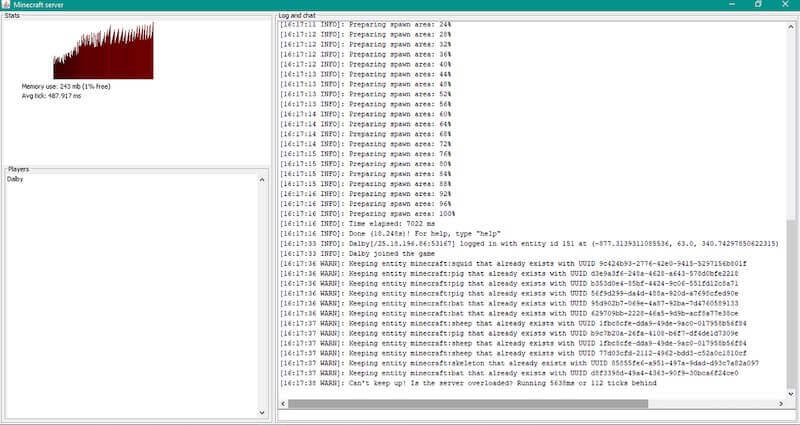 If you often experience the Minecraft "Can't Keep Up! Is the Server Overloaded?" gaming server or a network error on Windows 10 PC, there are ways to troubleshoot the problem. Check out the solutions below.
How to Fix Minecraft PC Server Error: "Can't Keep Up! Is the Server Overloaded?"
Different factors may contribute to the network or server issue in your Minecraft game on Windows 10 computer. It can be a problem with your Internet network, the Minecraft server, or any other internal and external factors. But, you can try fixing it by following each of the troubleshooting methods below one at a time.
Solution #1 – Restart your Minecraft App
If you are using the Minecraft desktop app for Windows PC, exit the app first and wait for a few moments before restarting. If you are using the free version of the game on your web browser, you can hit the refresh button. If it does not work, you can restart your browser.
Solution #2 – Power Cycle your Computer and Network Device
Turn off your device and unplug your router and modem.
Wait for at least 1 minute before plugging them back in and connecting to the Internet.
Turn on your device and relaunch Minecraft.
Solution #3 – Delete Unnecessary Plugins on your Minecraft Server
One of the reasons why you see the error message is when your server is overloaded with plugins. You can delete some plugins in your Minecraft server that you may no longer use. If you have too many objects loaded at one time, it may also cause server lag. Try to remove some of these unnecessary objects from your server as well.
Solution #4 – Limit the Number of Players in your Server
Are there more players playing at the same time on your Minecraft server? It may be the cause of the server overload issue. You may want to limit the players currently playing on your server to avoid late responses and lags.
Solution #5 – Check your Hardware
Is your hardware device enough to keep up with your Minecraft server? Your processing power and memory may not have enough allocation for your Minecraft server. You can allocate more by removing background services and apps running in the background or adding more RAM to your computer server.
Do you have other solutions that may work in fixing the Minecraft server error? You can share them to help other gamers as well. Please write your thoughts down in the comment section below.