If you use Quicken to track your spending and investments, you may occasionally encounter common error codes like cc-506, cc-505, and cc-555 when trying to update your accounts. These perplexing error codes on Quicken can prevent you from accessing the latest transaction information from your financial institutions.
In this post, we'll explore the common causes of cc-506, cc-505, and cc-555 errors and walk through various solutions to get your account connectivity working again.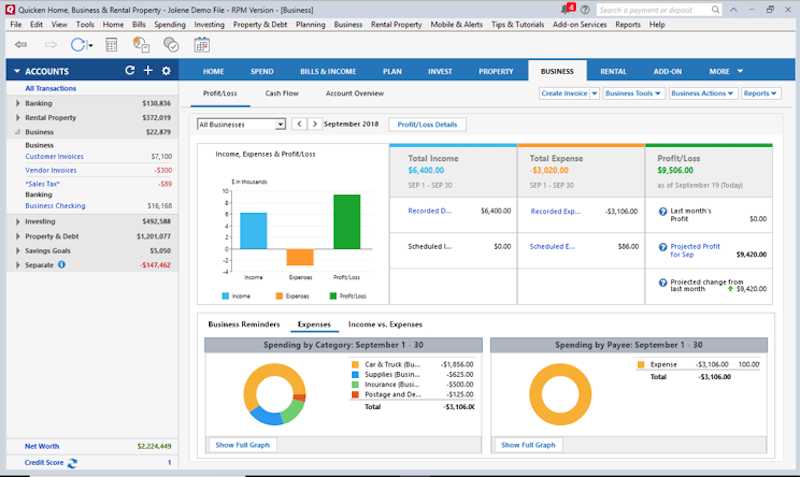 Resolving Quicken Error Code cc-506
Have you tried updating your financial accounts in Quicken, only to be confronted by the error code cc-506?
This frustrating error prevents you from syncing your accounts and accessing up-to-date financial data. In most cases, you will encounter the error message, "Error CC-506 Quicken Error Cc-506. Error CC-506: Quicken has encountered a problem and needs to close. We are sorry for the inconvenience."
Don't worry – cc-506 errors are usually easy to resolve if you follow the right troubleshooting steps.
The cc-506 error typically appears because the account you're attempting to update in Quicken is closed or no longer accessible. Here are a few things to check:
Verify the Quicken Account is still Open with your Financial Institution
Log into your bank or brokerage account online to confirm it is still active.
If the account was closed, you'll need to remove it from Quicken.
Check for Changes to the Quicken Account Number or Nickname
If your financial institution changed the account number or nickname, you'll need to edit these details in Quicken to match.
Refresh your Quicken Account List
Accounts closed by the bank may still appear in your Quicken account list.
Go to Tools > Account List.
Click Edit to remove any closed accounts.
If the account shows as open and the details are correct, try deactivating and reactivating the account in Quicken to reset the connection.
Go to Tools > Account List > Edit.
Check the box to deactivate the account.
Then reactivate it and download the latest transactions.
Fixing Quicken Error Code cc-505
The cc-505 error in Quicken is another common alert encountered when trying to update financial accounts.
It typically appears when there are connectivity issues preventing Quicken from retrieving your latest transaction data. The error message "CC-505 – Quicken can't add this account because the [financial institution's] website is temporarily unavailable. Please try again in a few hours. Thank you for your patience!" usually appears.
A few troubleshooting tips for cc-505 errors:
Check your Internet Connection
Make sure you have a strong WiFi or mobile data connection when updating accounts. Temporarily disable firewalls or VPN services as well.
Retry Updating your Quicken Account Later
The cc-505 error is often temporary. Wait an hour or until the next business day and try updating your accounts again.
Update Quicken App to the Latest Version
An outdated Quicken version can sometimes cause connection issues. Download the newest Quicken update.
Call your Financial Institution
They may be experiencing tech issues on their end, preventing Quicken from accessing your account data.
With a little time and patience, cc-505 errors usually resolve on their own. Maintaining the latest Quicken version and checking for internet connection problems typically gets your account sync working again.
Troubleshooting Quicken Error Code cc-555
Seeing Quicken error cc-555 when attempting to update your accounts? This error indicates the financial institution is blocking connectivity so Quicken can't retrieve your transaction information. It shows the error message, "Error CC-555: Quicken has encountered a problem and needs to close. We are sorry for the inconvenience."
Here are some tips for addressing cc-555 errors:
Contact your financial institution. Call their tech support line and ask if they are blocking access from financial apps like Quicken. They may need to add an exception.
Check for multi-factor authentication issues. If your bank requires a secondary login via SMS text or security code, this can interfere with Quicken connectivity.
Try updating again later. Like other common Quicken errors, cc-555 can be temporary. Try updating accounts again in a few hours or the next business day.
Make sure you have the latest Quicken update. An outdated version may have trouble interfacing with your bank's servers. Download the newest version.
Remove and re-add the account. Deleting the account from Quicken then adding it again can sometimes resolve persistent cc-555 errors.
Switch to Direct Connect. If your bank supports it, using Direct Connect for account updates avoids online access issues causing cc-555 errors.
With a little troubleshooting, you should be able to get past error cc-555 and resume updating your financial accounts in Quicken. Reach out to customer support if the issue persists.
When to Contact Quicken Customer Support
If you've tried all the basic troubleshooting tips for error codes cc-506, cc-505, and cc-555 and are still unable to update your accounts in Quicken, it's time to contact customer support for additional assistance.
Quicken has 24/7 phone and chat support available. You can also post on their community forum boards to connect with other users experiencing issues.
When you reach out to Quicken support, have the following information ready:
Your Quicken version number
The full text of any error messages
Screenshots of the error codes, if possible
Steps you've already taken to resolve the issue
With this information, the Quicken support team can quickly diagnose the problem and identify any next steps. They may recommend uninstalling and reinstalling Quicken or moving your data file to a new location.
If connectivity issues with your financial institution persist, Quicken support can facilitate contacting their tech support team about granting account access. They can also determine if your Quicken subscription needs to be renewed.
With personalized assistance from Quicken's dedicated technical support staff, you'll likely have your account updating properly again shortly. Reach out to them whenever basic troubleshooting steps don't do the trick.