In the modern digital epoch, Zoom has emerged as an indispensable conduit for communication. Nevertheless, we may occasionally stumble upon a vexing 'Update Required' error that bars us from participating in a Zoom meeting.
Fortunately, we're here to chart out the course to surmount this challenge and fix the Zoom error.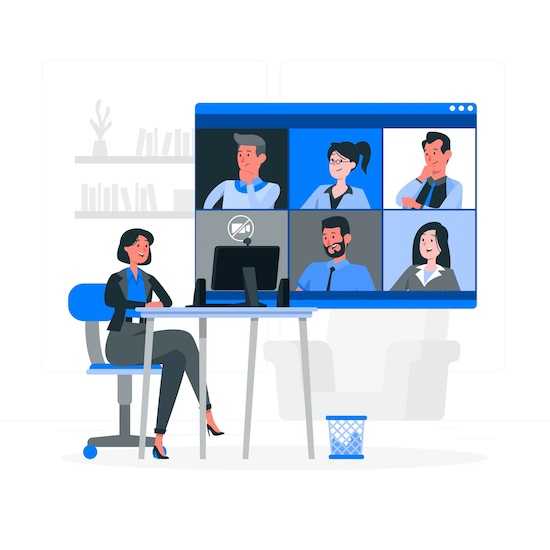 Common Causes of Can't Join Zoom Meetings With 'Update Required' Error
The 'Update Required' error on Zoom typically denotes that the Zoom application on your device lags behind in its version updates. This discrepancy can occur due to:
Lagging Software: If your Zoom application hasn't been refreshed with recent updates, it might not align with the latest version of Zoom employed by the host.
Disabled Automatic Updates: If you've turned off automatic updates on your device, the Zoom application might not be acquiring the latest software update.
With the problem defined, let's navigate the path to resolution and ensure uninterrupted Zoom meetings.
Conquering Hurdles: A Detailed Guide to Fixing the 'Update Required' Error in Zoom Meetings
Refresh the Zoom Application
The most straightforward remedy is to update your Zoom application:
Launch Zoom: Relaunch the Zoom app on your device.
Proceed to Profile: Click on your profile situated in the top right corner.
Opt for Check for Updates: From the dropdown menu, click for 'Check for Updates' option.
Update: If an update is at hand, select 'Update' to install it.
Activate Automatic Updates on your Zoom App
Turning on automatic updates for your Zoom application can circumvent this issue from resurfacing:
Open Device Settings: Access the settings menu on your device.
Navigate to App Updates: Proceed to the app store settings (App Store for iOS, Google Play Store for Android, or Microsoft Store for Windows).
Turn On Auto-Updates: Locate the option for automatic updates and confirm it's enabled.
Uninstall and Reinstall the Zoom App
If the update proves ineffective, consider uninstalling and reinstalling the Zoom application:
Delete Zoom: Uninstall the Zoom app from your device.
Download Zoom: Visit the official Zoom website or your device's app store to download the latest version of Zoom.
Install Zoom: Follow the prompts to install Zoom on your device.
By adhering to these steps, you should be equipped to rectify the 'Update Required' error and successfully engage in Zoom meetings.
To wrap up, Zoom has ascended to a crucial role in our communication arsenal, and it's imperative that it operates seamlessly. The 'Update Required' error can be promptly corrected by keeping the app updated, facilitating automatic updates, or reinstalling the application.
As we acclimate to the evolving digital panorama, preserving our tech-adept abilities becomes essential. Stay abreast of updates, remain connected, and ensure the conversation continues flowing in our Zoom meetings.