Is your Garmin watch not getting GPS signals to track your outdoor activities and sync your health data? There may be something wrong with your fitness tracking device or smartphone.
A Garmin watch or tracker needs to find and connect to GPS satellite signal for you to sync your health metrics into the Garmin Connect app on your mobile device. Having a GPS signal connectivity and accuracy issue will only prevent you from making progress in your fitness tracking goals.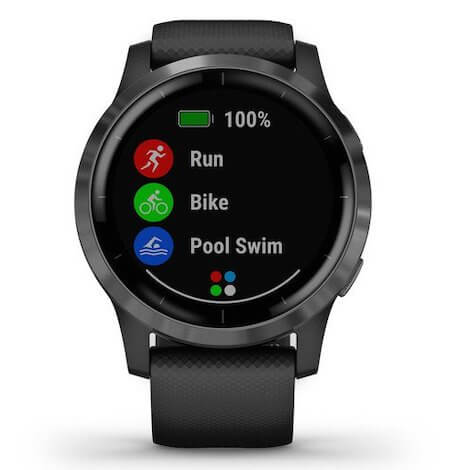 TODAY'S DEALS: Check out these limited-time offers on the latest Garmin watches at Amazon & Walmart right now!
How to Fix Garmin Watch or Tracker Can't Acquire GPS Satellite Signal Connectivity Problem
If your Garmin watch is not working and starts to show errors in syncing or tracking your health data, you may not be able to track your exercise location. However, there are instances when your location does not have a reliable satellite signal or slow GPS connection, which is why your Garmin personal tracker encounters an issue.
If you are having trouble acquiring GPS signal on your device, you can try to troubleshoot the satellite connectivity problem by following the solutions below one at a time. These methods work on every Garmin smartwatch and tracker model series such as Vivoactive, Forerunner, Instinct, Venu, and Fenix.
Solution #1 – Make Sure your Location has a Good GPS Satellite Signal
If you are in a remote area, surrounded by tall structures, or have no satellite signal, you may have a problem connecting to your GPS. You need to find an elevated or open place and try connecting again. But, if there is nothing wrong with your location, try to follow the other methods below.
Solution #2 – Check the GPS Positioning Setting on your Watch
Go to the top button on your Garmin Watch and long-press it to open the System menu.
Navigate to System Option.
Select the Sensors.
Choose the GPS option.
Turn it On or Off to refresh your connection.
Solution #3 – Check if your Phone's Bluetooth is On
You may have overlooked turning on the Bluetooth connection or turned it off accidentally on your Android or iOS mobile phone. Try to turn on your Bluetooth connection on your device. Make sure to allow Garmin Connect to access your iPhone or Android phone's information.
Solution #4 – Change the Data Recording Setting on your Garmin Tracking Device
Open the System menu of your Garmin watch or fitness tracking device.
Go to System Option.
Select Data Recording.
Change the Setting to Every Second Recording. If it is on Every Second Recording already, you can select Smart Recording.
Solution #5 – Update your Garmin Watch or Fitness Tracker
Launch the System menu.
Head over to System Option.
Go to Software Update Option.
Turn it On for your Garmin Watch or Fitness Tracker to install available updates.
Solution #6 – Perform a Reset on your Garmin Watch
Look for the Light button on your Garmin watch. Long press the button to turn off your watch.
Go to the Back button and long-press it to turn on your watch.
If asked to reset your watch, select Yes.
Try to set up your Garmin watch again.
What else did you do to resolve the GPS satellite signal connectivity error on your Garmin watch or fitness tracker? You can share your methods in the comment section below.
DON'T MISS: Check out these latest deals on Garmin GPS running watches from the official store!