If you think there is nothing you can do when you have no WiFi connection for your laptop computer, think again! You can use the mobile data on your Android smartphone to access the Internet on your Windows 10/11, macOS or Chromebook laptop device. Now, you do not have to stop working on your computer.
Android mobile devices have hotspots that you can enable to connect your laptop computer, so it automatically uses the same mobile data that your Android device use. It is convenient when you are traveling or in a public place.
However, some users complained that their laptops are not connecting to their Android mobile hotspot. There may be some glitches that cause the mobile Internet network connection not working problem. Fortunately, you can troubleshoot and fix the issue with just a few solutions and workarounds.
What to Do When your Laptop is Not Connecting to Android Mobile Hotspot WiFi Internet?
It is annoying if you suddenly lost the WiFi Internet network connection on your laptop PC while working. But, it becomes more frustrating when even on your mobile hotspot, there is an issue accessing the Internet. Let's check out several methods that will help you resolve and fix the Android mobile hotspot error.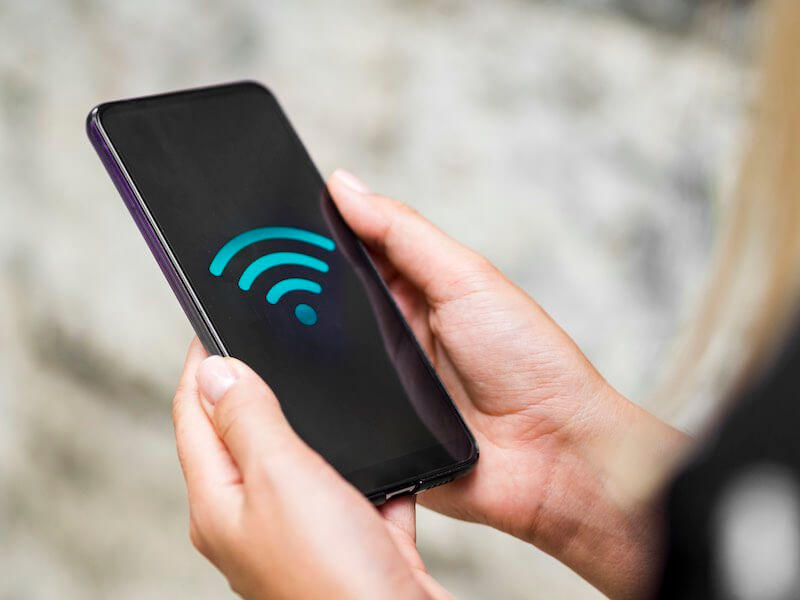 Method #1 – Try Connecting a Different Device to your Hotspot
You can check if it is your laptop that has the issue or your mobile hotspot. If you have other devices available, try connecting it to your Android mobile hotspot and see if it works.
Method #2 – Check Other Devices Connected to your Android Hotspot
Are there other devices that are trying to access your mobile hotspot? If yes, it may be the reason why you cannot connect your laptop computer to the mobile network. Check your hotspot connectivity and see if there are devices that you do not want to connect to your hotspot. Sometimes previously connected phones or tablets can automatically connect once you enable your Android mobile hotspot. Select these devices and remove them from your mobile Internet network.
Method #3 – Power Cycle your Devices
Turn off your Android smartphone and laptop computer.
Wait for at least 1 minute before turning them back on.
Now, turn on your Android mobile hotspot and try to connect your laptop.
Method #4 – Forget the Network and Rejoin
Click the WiFi icon on your laptop computer.
Look for your Android mobile hotspot.
Right-click on it.
Select Forget.
Now, try to reconnect to the same hotspot network.
Method #5 – Change the Frequency of your Mobile Hotspot
Launch the Settings menu of your Android device.
Select Hotspot & Tethering.
Tap Setup WiFi hotspot.
Go to Select AP band dropdown.
Choose 2.4Ghz.
Tap the Save button.
Method #6 – Reset your Network Settings on Android Phone
Open the Settings menu of your Android smartphone.
Select Network & Internet.
Tap the three-dotted icon.
Choose Reset WiFi, mobile, & Bluetooth.
Confirm the reset.
Method #7 – Run the Windows Connection Troubleshooter (For Windows 10/11 Users)
Launch the Settings menu of your laptop computer.
Go to Update & Security.
On the left side, click Troubleshoot.
Choose Internet Connections Troubleshooter.
Click Run this troubleshooter.
Did any of the methods above fixed your laptop connection issue with your Android mobile hotspot? Which one solved the problem? Let us know what you think in the comments section below.