Do you have a problem sending text messages on the T-Mobile network? Many users reported that they cannot send SMS mobile messages when using T-Mobile on an Android phone or iPhone/iOS device. They encounter the error code 0, 2, or 111 when texting. Other users cannot receive any messages or calls.
There are various possible causes why you cannot send a text message on T-Mobile. You may have insufficient storage space on your phone or have a problem with your T-Mobile subscription account. In other cases, you may have overlooked important software updates on your mobile device.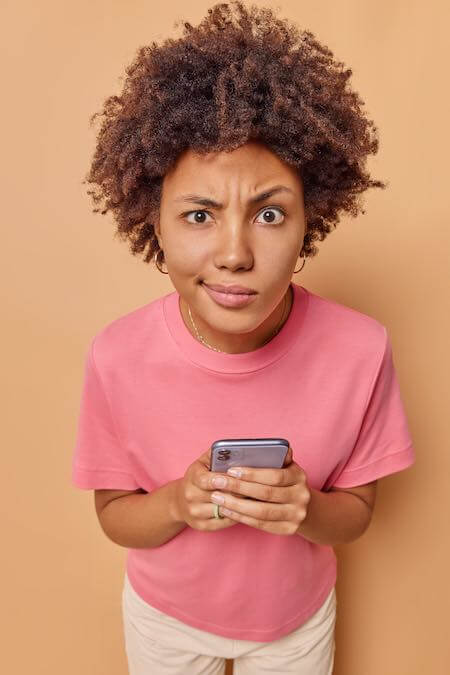 BEST DEALS: Shop for new mobile devices with these T-Mobile exclusive promos!
How to Troubleshoot & Fix T-Mobile Text Messages Not Sent with Error Codes 0, 2, & 111
Fortunately, there are several ways you can troubleshoot the T-Mobile text messages not sent issue and fix the SMS problem right away. You can try to follow each of the solutions below one at a time and check if it resolves the messaging problem on your mobile phone or not.
Solution #1 – Restart your Phone
You can refresh your mobile connection by rebooting your phone for a few minutes. Exit all running apps on your mobile device. Then, power off your phone for at least 3 minutes. Power on your mobile device and try to send a text message again.
Solution #2 – Check your Mobile Signal
Perhaps you have a weak mobile signal on your device. Check how strong your mobile connection is and make sure to improve it if you have one to no bars on your phone.
Solution #3 – Disable the 5G in your T-Mobile Phone
Launch the Settings menu of your device.
Go to Cellular.
Select Cellular Data Options.
Tap Voice & Data.
Now, you can select LTE to disable 5G and connect only to 4G LTE.
Solution #4 – Set your T-Mobile Phone to WiFi Preferred
Open the Settings menu.
Navigate to Wireless and Network Settings.
Choose More or More Networks.
Tap WiFi Calling.
Select Connection Preferences.
Now, select WiFi preferred.
Solution #5 – Switch Airplane Mode On and Off
Launch the Notification Panel from your home screen.
Tap the Airplane Mode icon to turn it on.
Wait for at least 3 minutes, then turn it back off.
Solution #6 – Clear the Messages App Cache
Open the Settings menu of your phone.
Look for Apps.
Tap Messages.
Go to Storage.
Tap Clear Cache.
Tap Clear Data.
You can also clear the Carrier Services App cache.
Navigate back to Apps.
Select Carrier Services.
Tap Storage.
Tap Clear Cache and Clear Data.
Solution #7 – Try to Free Storage Space on your Phone
Your mobile device may no longer have enough storage to send text messages. You can check the storage status of each app on your phone.
Navigate to My Files.
Look for Internal Storage and tap the three-dotted icon next to it.
Select Analyse Storage.
Check the status of the apps and files stored on your device and see what you can delete to free up some storage space.
Solution #8 – Install Available Software Update on your Mobile Device
Go to the Settings menu.
Select System.
Tap System Update.
Now, tap if there is an available update for you to install.
Solution #9 – Check your T-Mobile Account
Try to contact T-Mobile customer service and verify your account status. You can also ask them why you cannot send any text messages. Go to https://www.t-mobile.com/contact-us to get started.
Do you have other methods to fix the T-Mobile text messaging issue? You can share your solutions with us in the comment section below.
DON'T MISS: Check out the latest deals & discounts at T-Mobile right now!