Taking photos or videos on your iPhones is as convenient as it goes. All you have to do is point and click to capture the image that you want to store as keepsakes. But, we all wanted to take as beautiful pictures as possible. The same is true when saving videos for posterity's sake.
We can augment the final outcome of our captured images and videos through editing apps. There are different formats and editing tools that will enable us to enhance our photos and make them look more professional and even nicer. Now, Apple adds another level of video and image formatting called the Apple ProRAW and ProRes.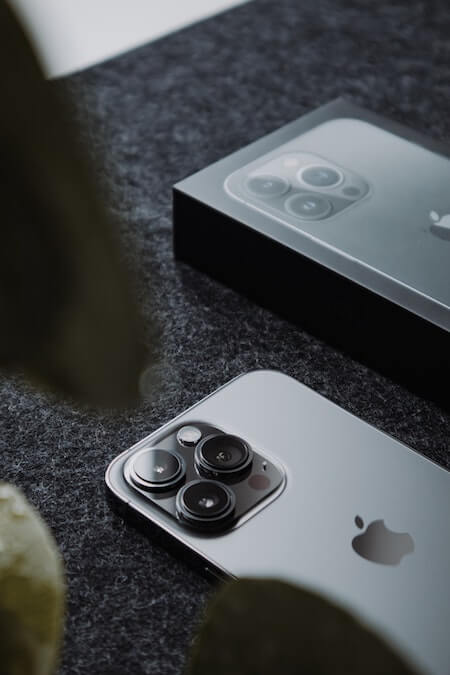 Apple ProRAW is a proprietary image format that captures a RAW image using your iPhone camera. It allows wider adjustments on each shot, so you can apply more imaging techniques that will make your photos just the way you envision them. The Apple ProRes is a similar take but applies to video formatting. It retains maximum details on your footage, giving you a better editing process.
The Apple ProRAW has been around for almost a year and is compatible with iPhone 13 Pro and iPhone 13 Pro Max, while the Apple ProRes is more recent and supports iPhone 12 Pro and iPhone 12 Pro Max.
Both editing video formats will be available on Windows 10/11 PC, as Apple now gives Windows users access to these codecs. You can now open and play Apple ProRes and Apple ProRAW video files shot from your iPhone on your Windows 10/11 computer via the new iCloud app. The new iCloud feature support does not need you to download any converter to view your Apple formatted videos on PC.
TODAY'S DEALS: Check out these limited-time offers on the latest iPhone models at Amazon & Walmart!
How to Open & View Apple ProRAW & ProRes iPhone Photo or Video Files on Windows 10/11 Computer
Before you start using Apple ProRes and ProRAW, you need to install the latest version of the iCloud app on your Windows PC first.
Launch Microsoft Store.
Search for iCloud or click here to go directly to the listing page.
Click Get.
Follow the instructions to install the iCloud app on your Windows 10/11 PC.
After installing the iCloud app, open it.
Sign in to your Apple ID and password.
From there, you can upload the Apple ProRAW and ProRes images and videos on your Windows 10/11 PC from your iOS device.
If you already have an iCloud app, you can install the latest software version via the Microsoft Store to get the new functionality. Once done, you can now start playing and watching your ProRAW or ProRes movies and videos on your PC.
How do you like using Apple ProRes and ProRAW files on your Windows 10/11 computer? You can share your thoughts with us in the comment section below.
DON'T MISS: Select iPhone devices are on sale at Amazon & Walmart right now!