Seeing the face of a loved one or a friend on FaceTime after a long time of not seeing each other can send sparks in the air. FaceTime calls make it easier for you to connect to anyone you want even when they are halfway around the world. The call made a beautiful moment, but then you saw your video background on screen, and it made you want to shrink.
Getting caught off guard on FaceTime calls or not preparing your video background will only mean a mess behind you during every call. Sometimes, you can clean it up and make it more presentable. But other users find it a huge challenge to beautify their backgrounds and cannot do anything about it.
So, how do you solve the background issue on your FaceTime video calls and group meetings? A good solution is to make it a blur and put yourself in focus. Here's how you can do it on your FaceTime calls with iOS 15.
How to Use Blurred Background on FaceTime Video Calls & Meetings with Portrait Mode in iOS 15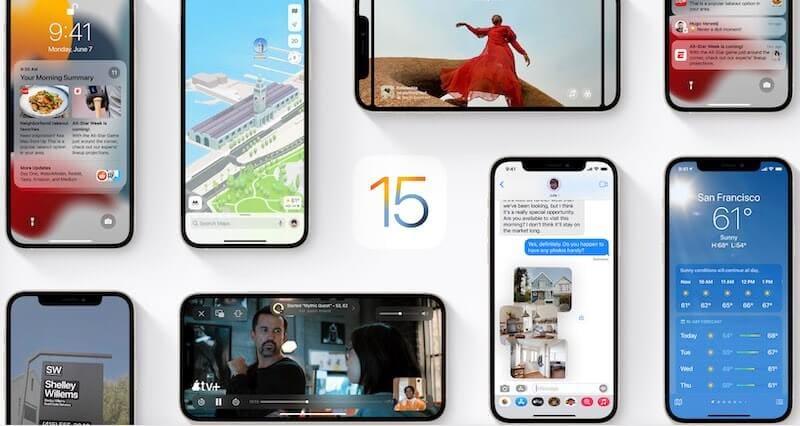 Apple will launch iOS 15 later this year. But, the new OS is available in a public beta. That means you can test the capabilities and features offered by iOS 15 before it will be officially open to the public.
Apple is bringing a new feature on FaceTime video calls that will allow you to blur your background during a call to optimize and improve video quality. Blurring your video background can do a lot of wonders when it comes to upholding the privacy and looks of your area. It comes loaded through the new Portrait Mode on FaceTime however, please note that only certain iPhone models are compatible to work with the feature running iOS 15.
Supported Apple devices include iPhone 11 Pro Max, iPhone 11 Pro, iPhone 11, iPhone XS Max, iPhone XS, 2nd-generation iPhone SE, iPhone 12 Pro Max, iPhone 12 Pro, iPhone 12 mini, iPhone 12, iPads with A12 SoC or later. Basically every Apple device with A12 Bionic 64-bit ARM-based chip system is supported.
DON'T MISS: Amazon Offers Exclusive Prices on the Latest iPhone Models
So, how do you enable or turn on the blurred background feature now?
Turn on Video Background Blur on FaceTime via Control Center
The Control Center settings for blurring video background does not only work with FaceTime, but with iOS 15, it also works with other social messaging apps like Instagram, WhatsApp, and SnapChat. Here's how to turn on Portrait Mode using the Control Center.
Start a call on your FaceTime app.
From the upper right corner, swipe down to open Control Center.
Select Video Effects.
Tap the Portrait button.
To disable the feature, follow the same process.
Enable Video Background Blur on FaceTime via FaceTime iPhone or iPad App
Here's how you can enable Portrait Mode on iOS 15 through the FaceTime app settings on your iPhone or iPad device.
First, launch your FaceTime app on iPhone or iPad.
Start a video call.
Tap the Expand icon.
Select the Portrait icon.
You can follow the same process to disable it.
That's it! You have the option to showcase your video background or blur it. It all depends on whom you are talking to on your call.
Does blurring your video background works for you? If not, what do you do to improve it? We are curious to know, so drop us a comment below.
NEED A NEW PHONE? Get the Latest iPhone Series at Amazon Right Now!