One of the reasons why a lot of people love using AirPods, AirPods Pro, or AirPods Max is their seamless connection integration with compatible Apple devices. When you do not want to stop and miss a call on your iPhone or watch a video from your iPad or Mac, your AirPods earphones or headset helps you connect to these devices without a miss.
However, some users reported that their AirPods do not switch between their iOS devices automatically and seamlessly as they should. As long as the devices are compatible, automatic switching should not be a problem. Hopping from one device to another, from your MacBook to iPad or iPhone, is automatic through the Apple AirPods headphones.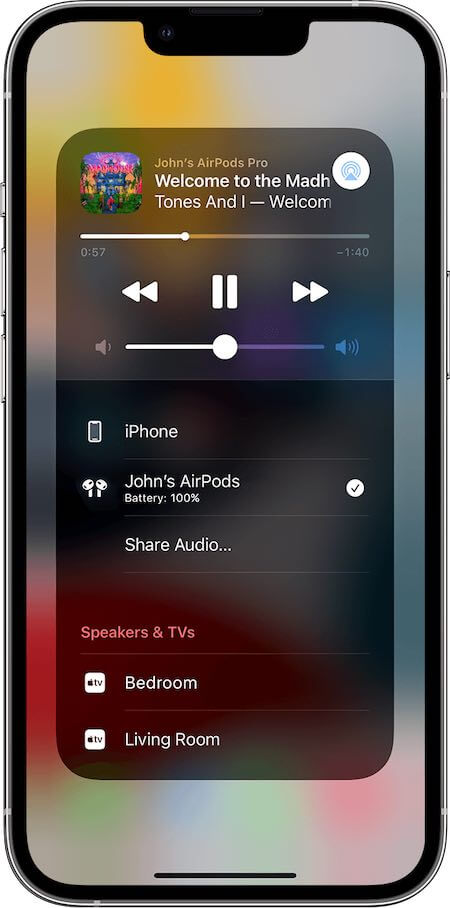 So, why do your AirPods won't connect and switch between Apple devices automatically is not working?
BEST DEALS: Check out these limited-time offers on AirPods Max headphones at Amazon & Walmart!
How to Troubleshoot & Fix AirPods/Pro/Max Not Switching or Connecting Between Mac & iOS Devices Automatically
There can be various causes of the auto connect feature error on your AirPods. Compatibility plays a major role in your AirPods, so make sure your Apple devices are compatible. If you are working with an outdated iOS, iPadOS, or macOS operating system, it can also be the reason why you experience the auto-connecting tool issue.
Find these solutions and workarounds to help you fix the problem on your AirPods and Apple mobile or computer devices.
Solution #1 – Verify if your AirPods have Automatic Device Switching
Unfortunately, not all AirPods can activate and use automatic device switching. Automatic device switching is available on AirPods 2nd generation, AirPods 3rd generation, AirPods Pro, AirPods Max, Powerbeats, Powerbeats Pro, and Beats Solo Pro. Your Apple device must also be running compatible software versions with the latest updates with at least iOS 14, iPadOS 14, and macOS Big Sur.
You may also want to check if the auto-switching feature is enabled. You will need to enable or turn on the tool to use it.
Solution #2 – Restart your iOS Devices
Exit all running apps in the background.
Turn off your Apple devices and wait for at least 5 minutes.
Turn on your Apple devices and check if your AirPods can switch to devices automatically.
Solution #3 – UnPair and RePair your AirPods
Open the Settings menu of your device or System Preference for Mac.
Head over to Bluetooth.
Look for AirPods.
Tap the "i" button or Options.
Unpair your AirPods.
Now, pair it again.
Solution #4 – Update your Apple Device Software
On your Apple device, navigate to the Settings menu.
Select General.
Tap or click Software Update.
Select Automatic Updates.
Tap or click Download iOS Updates.
Select Install iOS Updates.
Solution #5 – Check the Software Version of your AirPods
The original 1st generation AirPods support versions A1523 and A1722. If you have either of these versions, you cannot use the automatic device switching. Other versions are compatible with the new feature.
To check the software version of your iOS devices, navigate to the Settings menu or System Preferences for Mac.
Select Bluetooth.
Look for AirPods.
Tap the "I" button or Options.
You will see the software version of your AirPods.
Solution #6 – Set Automatic Connect on your AirPods
On your Apple device, launch the Settings menu or System Preferences for Mac.
Go to Bluetooth.
Select the "I" button or Options.
Look for Connect to this device.
Select Automatic.
Go back to Options.
Look for Automatic Ear Detection and toggle the button to on.
Solution #7 – Use the Same Apple ID on all your Apple Devices
Another reason for not using the automatic device switch feature is conflicting Apple ID. Make sure you sign in to the same Apple ID on all your devices to switch to them via AirPods easily.
Solution #8 – Reset your AirPods
Place your AirPods inside their cases and open the lid.
Press and hold the Setup button for 15 seconds or until you see the flashing light change from white to amber. For AirPods Max, you need to press the Noise Control and Digital Crown buttons.
After resetting, you can pair your AirPods again.
Which of the solutions above work for you in fixing the failed auto connect feature between AirPods headphones and Apple mobile or desktop devices? We love to hear your answers. You can tell us in the comment section below.
TODAY'S DEALS: Check out these limited-time offers on AirPods Pro earbuds at Amazon & Walmart!