In today's hyper-connected world, Instagram has become more than just a social media platform; it's a window into our lives, a canvas for our creativity, and a means to stay connected with friends and family. 
But what happens when that window suddenly slams shut, and you face the dreaded "Unmapped IG Error" while trying to log into Instagram Threads app? It's a frustrating scenario that many of us have encountered, and it can leave you feeling disconnected and stranded in the digital age.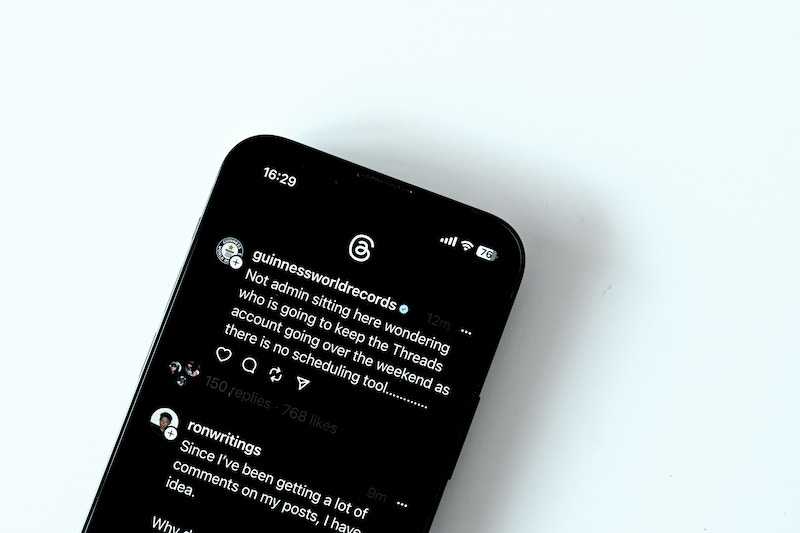 But fear not, for in this guide, we will unravel the mystery behind this Instagram Threads login issue and show you how to fix it. You don't need to be a tech-savvy to fix this error.
Error message:
"Unmapped IG Error – This IG Error was not mapped to an Error Code. To fix it, update the error tool under 'CAA' to map it to an Error Code."
How to Troubleshoot and Fix Unmapped IG Error Related to Instagram Threads App Account Sign In Problem
Whether you're a casual Instagram user or a dedicated social media specialist, understanding and resolving the 'Unmapped IG Error' is crucial to maintaining your digital presence. 
Let's dive in and get your Instagram Threads experience back on track!
Check Your Internet Connection
A poor or unstable internet connection is the most common reason for login issues. Ensure you have a stable Wi-Fi or mobile data connection before logging in to Instagram Threads app.
Update the Threads App
Outdated apps can often cause errors. Go to your device's app store (Google Play Store for Android or the App Store for iOS) and check for Instagram and Threads apps updates. If updates are available, install them.
Clear App Cache (Android)
If you're using an Android device, you can try clearing the app cache for both Instagram and Threads. Go to Settings > Apps > Instagram/Threads > Storage > Clear Cache. Then, try logging in again.
Reinstall the Threads App
If clearing the cache doesn't work, uninstall Instagram and Threads and then reinstall them from the App Store. Sometimes, this can resolve compatibility issues.
Check for Server Issues
Sometimes, the problem might not be on your end. Instagram's servers could be experiencing temporary issues. You can check Instagram's official social media channels or websites to see if there are any reported outages or problems.
Use Another Mobile Device
If you can access another device, try logging in on that one. This can help determine whether the issue is specific to your device or account.
Contact Instagram Support
If none of the above solutions work, it's time to contact Instagram's support team. You can do this through the app or by visiting their support website. Provide them with all the details about the error you're experiencing for a quicker resolution.
Remember to be patient and persistent while trying these solutions, as it may take a bit of trial and error to get your Instagram Threads login working again. Technology hiccups are common, and there's usually a solution at hand.
In Conclusion
Remember to update your apps, check your internet connection, and don't hesitate to contact Instagram support if needed. Social media should be a source of joy, not stress, so don't let login issues get you down.