Website owners have the right and reasons to block someone from accessing their sites. There might be suspicious and malicious activities done by the user or a breach in the terms of services of the website. Some users may have also used a VPN connection, which is not allowed in most cases.
Unfortunately, there are instances when you get banned on the Google Recaptcha service without any idea what is going on. Instead of seeing the Recaptcha elements, you end up getting an error message.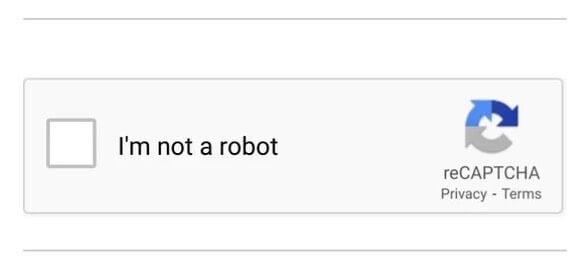 How to Fix the Owner of this Website has Banned your IP Address Recaptcha Error
Getting your IP address temporarily blocked or completely banned will show the error message, "The owner of this website has banned your IP address." or "Cannot contact reCAPTCHA. Check your connection and try again." You can try to troubleshoot and resolve the reCAPTCHA not working browser security issue by following several methods below.
Solution #1 – Reload the Website on your Web Browser
Exit the website you want to access and wait for a few seconds. Now, relaunch the website and check if you still encounter the error. If you do, quit the web browser and reload it after a few minutes. Check if the error is still there.
Solution #2 – Connect to a Proxy Server
If you use a VPN connection and got banned, you can switch to a proxy server to bypass the Google Recaptcha issue and remove the IP ban.
Launch the Settings menu of your computer.
Go to Network & Internet.
Select Proxy.
Navigate to Manual Proxy Setup.
Click the Setup button.
Look for Use a proxy server.
Toggle the button to on.
Enter the proxy server you want under the IP address and port number. You can research proxy servers online.
Solution #3 – Renew your IP Address
On your Windows PC, click the Start button.
Enter Command Prompt.
On the search results, right-click on the Command Prompt.
Select Run as administrator.
Enter the following command: ipconfig /release.
Next, enter the command: ipconfig /renew.
It will give you a new IP address.
For iOS users, navigate to System Preferences.
Go to View.
Choose Network.
Navigate to Show.
Select Active Network Ports.
Uncheck the box next to the port you use.
Click the Apply Now button.
Now, check the box next to the port.
Click the Apply Now button.
Solution #4 – Contact Customer Support of the Website
If you continue to see the error, you can try to contact the customer support of the website you want to access. That way, they can explain the reasons for getting your IP address banned and what you can do to fix it and have it unblocked.
Have you resolved the Recaptcha error? We want to know what happened! You can share your story with us in the comment section below.