Conserving bandwidth usage can help you maximize your data connection and make sure you are using only what you need. Windows 10 has an excellent way for users to maximize their data usage through a metered connection.
When you set to a metered connection, your bandwidth usage will be reduced when connected to a network. Some updates will not be installed automatically and apps may function differently to minimize data usage.
You can set your Ethernet connections and Wi-Fi as a metered connection. By default, cellular data connections are already set as metered connection.
You also have the option to set the data usage limits when you set your connections as metered.
How do you Use the Metered Connection Settings in Windows 10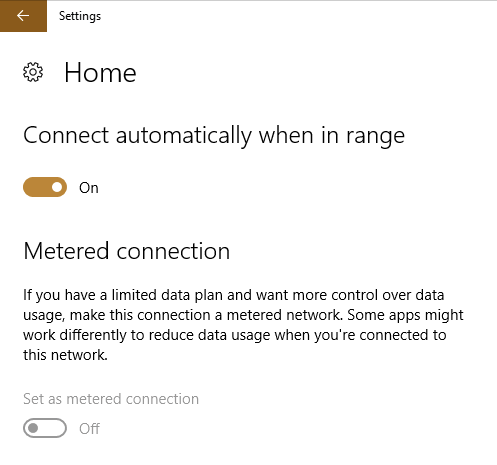 Use Ethernet Connection with Metered Connection Settings
Go to Settings.
Choose the Network & Internet.
Click Ethernet.
Look for your Ethernet Connection and click to open.
Enable the Set as metered connection option.
Setting Wi-Fi as a Metered Connection
Open the Windows Settings by pressing the Windows key + I.
On the search box, type wi-fi.
Select Wi-Fi settings.
Look for the Manage known networks option and click to open.
Now, select the Wi-Fi network you want to set as metered.
Next, select Properties.
Look for Metered connection.
Toggle the button to On to set your Wi-Fi to a metered connection.
Take note that only the Wi-Fi network that you set as metered will include the data limitations. When you switch to a different Wi-Fi connection, your Internet activities will resume as usual without the metered connection.
Features Affected by the Metered Connection
You can indeed reduce data consumption when you use a metered connection but remember that there are features compromised to fulfill this goal. For instance, some updates will not automatically be installed hence risking your system to infections. While you consider using a metered connection most of the time, it is ideal to evaluate when only to use such connection and when to turn it off.
What are your thoughts regarding the use of metered connection in Windows 10? Tell us in the comments below.