Managing your files and documents wherever you go is easy and fast, thanks to Microsoft OneDrive. It is your cloud storage that allows you to save your files on the cloud server of OneDrive. From there, you can check and open your OneDrive using any device.
Microsoft OneDrive also enables you to share your files with other users, making it more convenient and effective for remote collaboration on PC or Mac computer. You can also use different Microsoft Office 365 apps like MS Word, MS Excel, and MS PowerPoint. OneDrive is being used in business for work or school as well as for personal purposes.
However, not everyone enjoys an unlimited storage space that OneDrive has to offer. If you sign up for a free account, you only get to use up to 5 GB of storage space. Still, if you need more storage space, you can subscribe to its paid plans giving you 100GB, 1TB, or 6TB storage space.
SEE ALSO: How to Manage, Downgrade, Cancel Apple iCloud Storage Subscription
Having a larger storage space on your OneDrive will not compel you to check its availability every once in a while. A 1 TB space can go a long way on your OneDrive. However, if you are using the free account, you need to check your usage to make sure you can still save your files.
Steps to Check your Microsoft OneDrive Storage Space Usage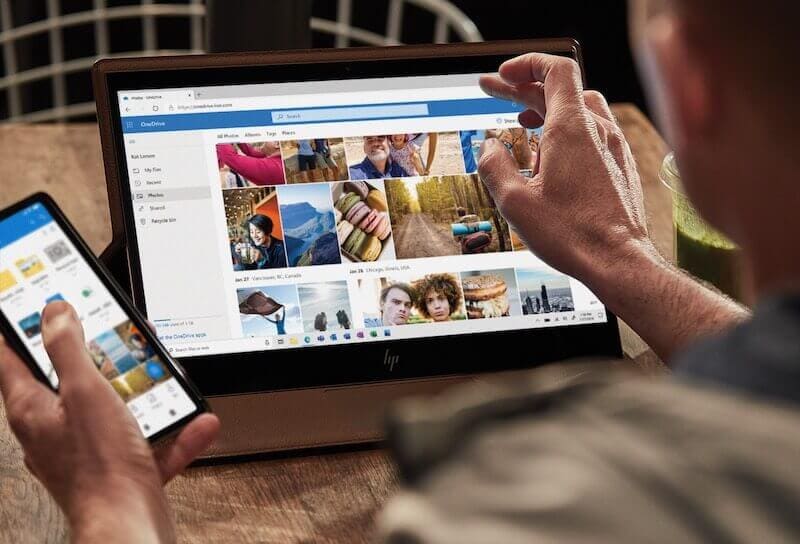 The steps are easy to follow. Check out how to do it below.
Manage Storage Space Usage from OneDrive Sync App
Go to the taskbar of your Windows 10 computer.
Look for the OneDrive icon.
Right-click on the icon and select Help & Settings.
Go to Settings. If you don't have the OneDrive icon on your taskbar, use the search bar and navigate to OneDrive's Settings.
Navigate to the Account tab.
Now, you can see the storage space used in your OneDrive email account.
How to Check Storage Space Usage from the OneDrive Website
Another way is to use the web browser to log in to your OneDrive account.
From there, you will see the storage space used on the left side of the screen. If you want to see what files are taking up your storage space, click the storage amount used.
Under Storage Summary, click What's taking up space?
Check How Much Space Left in Office 365 OneDrive Storage
On your browser, sign in to your Microsoft Office 365 account.
Click on the OneDrive icon and then open the Microsoft 365 Settings page through the cog icon.
Click on OneDrive Settings and click More Settings.
Now, click Storage Metrics.
Are you using the free plan or the paid subscription for Microsoft OneDrive? What can you say about it? Please write down your answers below.