If you are fond of reading ebooks or listening to audiobooks, you may have heard of the OverDrive app, or at some point, are using the app as your digital library. OverDrive app offers access to a wide collection of books from different library websites. You can read ebooks directly from your local library.
How to Use the OverDrive App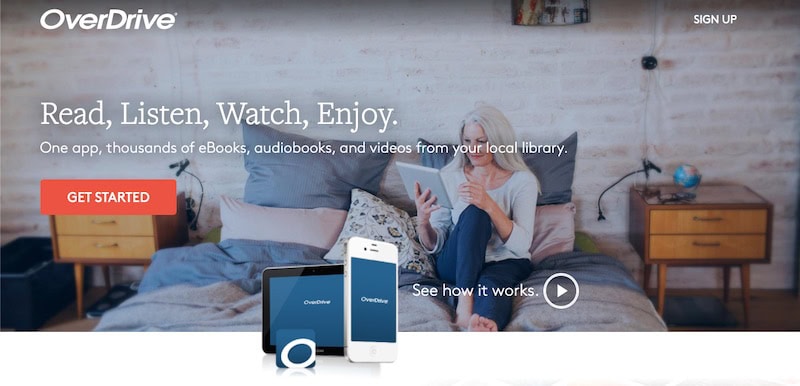 It is easy to use the OverDrive app! Download the app and sign up for an account. You can now build your bookshelf and store all your favorite ebooks. You can check out library websites for new books to download. You can even bookmark titles that you want to read later on. OverDrive app has different features that will give you a better reading experience.
When you are listening to an audiobook, you have the control to change the playback speed to double or 1/2. That means that you can customize it based on your preference. For ebooks, you can also change the margin or the font size of the book. You can also change the contrast or other settings that will make it more comfortable for you.
What is Libby App
Now, you may be confused when OverDrive released a new app called Libby. The Libby app works the same as the OverDrive app. You can borrow and read digital content from different libraries. It enables you to listen to audiobooks and read ebooks. You can also bookmark titles for your library collection.
Is Libby Replacing OverDrive?
So, if the Libby App is the same as the OverDrive app, how is it different? While the Libby app has the same titles offered as with the OverDrive app, it offers an easier and faster browsing experience.
You can use the Libby app on your iOS and Android device. It is ideal if you are using only one device to download and read books. It makes browsing faster, so you don't have to take a lot of time before you can start reading.
The OverDrive app offers more features than the Libby app, though Libby will also have these features later on. It is also compatible with other devices like Windows PC, Mac computer, and Kindle Fire.
The Libby app may not offer a huge difference with the OverDrive app but, it helps to give it a try first! That way, you can experience what it is like using Libby. What do you think of the Libby app? Tell us in the comments below.