As a Samsung SmartThings user, codes like 34-501, 13-002 or 36-302 can be especially frustrating when all you want is to turn on your bedroom lights!
But don't pull your hair out just yet. In this guide, I'll explain what these common Samsung SmartThings error codes mean and walk you through the troubleshooting steps that typically resolve them for good.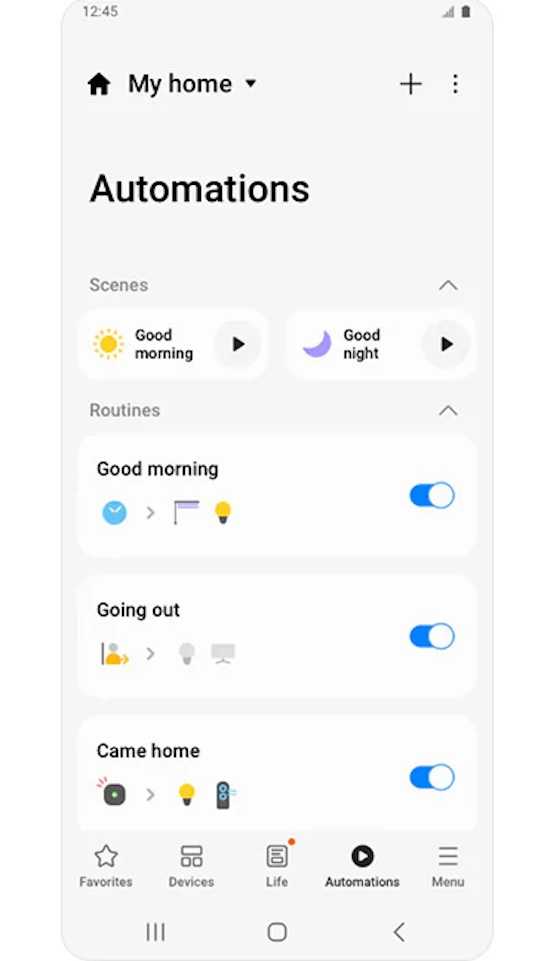 Troubleshoot Samsung SmartThings Error Code 36-302 
Let's start with the 36-302 error, since that often appears when trying to operate devices connected through Samsung SmartThings hub.
This error indicates your hub's firmware is out of date and causing compatibility issues with the current SmartThings server environment. As Samsung frequently rolls out backend improvements, running an older firmware version leads to problems controlling your devices.
Luckily, the solution is pretty straightforward – update your Samsung Connect Home hub to the latest firmware version.
Open the SmartThings app.
Go to the menu » Devices » Hub » Settings » Firmware Update.
Tap Check for Updates and install any available firmware upgrade.
Once your hub is updated, retry operating your devices and the 36-302 error should disappear!
Resolving Samsung SmartThings Error Code 13-002
If you see error 13-002 when trying to add or control devices, this points to an issue with your WiFi network's settings that the SmartThings app doesn't like.
Specifically, your network name (SSID) or password may contain special characters like spaces, dashes or underscores that interrupt the app's communication.
To fix this, update your WiFi network name and password to use only alphanumeric characters, no special symbols. Then reconnect your phone and devices to the network.
Also, make sure your devices and phone are connected to the same network SSID. And your router should use WPA2 encryption only, not a mixed WPA2/WPA3 mode.
With these tweaks to ensure compatibility with SmartThings, error 13-002 should go away.
DON'T MISS: Awesome finds on the latest Samsung smart devices ready for grabs only at Amazon and Walmart!
Dealing with Samsung SmartThings Error Code 34-501
Error 34-501 typically appears when the SmartThings app or hub is having trouble communicating with a specific device, usually a connectivity issue.
As a first step, simply retry the device action that triggered the error – toggle the power, adjust settings, etc. Many times a quick retry resolves transient communication glitches.
If the error persists, check that the device is powered on and operating normally outside of SmartThings. For example, can you control connected lights via a manual switch?
Assuming the device works fine independently, unload and re-add the device in the SmartThings app. This forces a clean rerun of the pairing process which often resolves 34-501 errors.
In some cases, fully power cycling your SmartThings Hub can also clear out any stuck device connections. Unplug the hub, wait 60 seconds, then plug back in and let it reboot.
With these troubleshooting steps for 34-501 errors, your device connectivity will hopefully be restored quickly!
Other Samsung SmartThings App Troubleshooting Tips
Here are a few other useful troubleshooting steps for various SmartThings errors:
If a device shows as "offline" or unresponsive, check the physical power connections and reboot if necessary.
Try operating the device manually via its native controls to isolate the issue.
If errors appear during initial app setup, ensure your phone has a stable internet connection.
Force close and reopen the SmartThings app to clear any glitches.
Factory reset your SmartThings Hub as a last resort if problems persist across devices.
Get Help From Samsung SmartThings Community
I hope these explanations and troubleshooting tips help you get your Samsung SmartThings system back up and running! Let me know in the comments if you have any other fixes I should add.
And if these errors ever have you totally stumped, the active community forums at community.smartthings.com are a great resource. The members there know Samsung products inside out and can usually suggest a solution.
Wishing you a smooth and smart home automation experience! Let the error codes be gone.
BEST DEALS: Purchase your next Samsung smart device and enjoy great deals on Amazon and Walmart!