Video conferencing created a different kind of experience in organizations. With it becoming a necessity at work, many people are adjusting to the new way of communicating. Microsoft Teams is one of the widely used collaboration apps that organizations use to communicate within their network through chat messages, voice calls or video meetings. It is reliable with a simple and convenient interface for everyday work.
One of the features of Microsoft Teams is the Together Mode or Large Gallery View. When you are hosting a seminar online, you miss the setup where everyone is sitting on chairs in front of you. Microsoft Teams is making it possible for you to achieve the same experience through the Together Mode om your video meetings.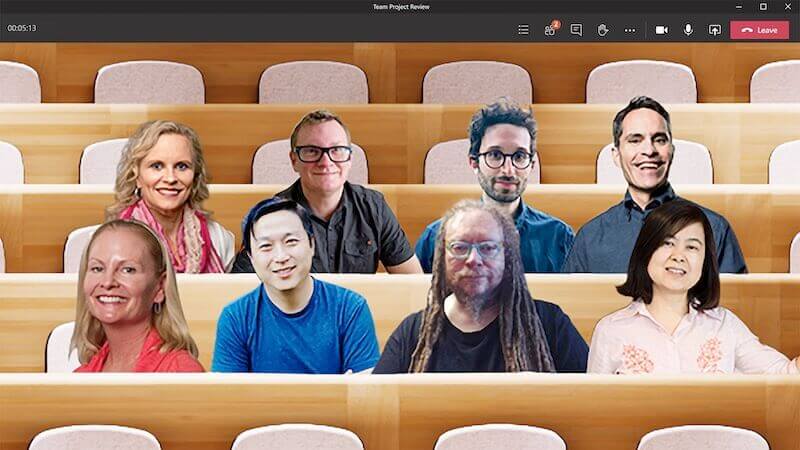 However, Together Mode is available when you enable the New Meeting experience on the MS Teams platform. From there, you can select which type of setup you want to see when you host your video conference. Together Mode uses AI to cut out the background of each participant with video and place them on a background with a sitting setup similar to holding a class or a seminar in real life.
Note that when you use the Together Mode, it only changes your view and not on your participants. So, you can change it up which best makes you feel comfortable.
Now, some users encounter errors when they try to switch to Together Mode and large gallery functionalities in Teams during their video conference meetings. They say that the Together Mode is greyed out, not available, and not working on their Microsoft Teams app and the issue seems to affect a number of users.
Troubleshoot & Fix Microsoft Teams' Together Mode or Large Gallery View Not Available Error
There are requirements before you can use the Together Mode and Large Gallery View on Microsoft Teams meetings. You may have missed out on these necessary factors that is why you cannot see and activate the Together Mode feature.
Solution #1 – Check if you Enabled the MS Teams New Meeting Experience
As indicated above, Together Mode settings is only available on Microsoft Teams' New Meeting Experience feature.
On your Microsoft Teams, go to the Settings menu.
Select General.
Look for the Turn on new meeting experience. If it is unchecked, you are still on the Old Meeting experience without Together Mode.
Check the box.
Restart your Microsoft Teams.
Solution #2 – Count the Number of Attendees to Make Sure
To enable Together Mode, you need to have at least four attendees, including yourself. But, these attendees must have their cameras on. Otherwise, Together Mode will not work. That means you need to have at least four cameras enabled on your video meeting to set up Together Mode on MS Teams.
You can ask your attendees to turn on their cameras to use the feature.
Solution #3 – Clear Microsoft Teams Cache
To clear the cache, go to Windows Search and enter the following: %appdata%\Microsoft\Teams.
Click Microsoft Teams.
Now, highlight all the files and click Delete.
Restart your Microsoft Teams app.
Solution #4 – Update your Microsoft Teams app
Click your profile icon on Microsoft Teams.
Go to the About section.
Select Version.
If you know the latest version, you can see if you need to upgrade or not.
To check for available updates, click your profile icon.
Select Check for updates.
Restart your app after installing new updates.
How was your experience using the Together Mode feature on Microsoft Teams? Please write to us in the comments section down below.