It's taking its flight, and it's gaining altitude! Microsoft Flight Simulator will take you to heights you can only imagine. The next generation flight simulator game from Microsoft will give you a realistic flying experience at any time of the day. You can choose your planes, from stunning aircraft to wide-bodied jets.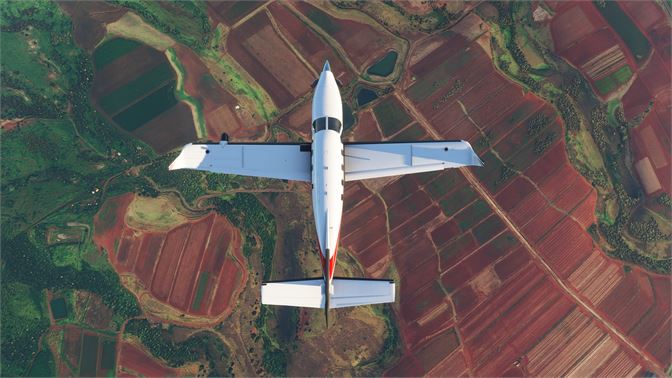 Travel the world and see real terrains, rivers, mountains, and cities. Take control fo the plane and hone your piloting skills. You can experience what it is like being inside the cockpit.
However, as much as Microsoft Flight Simulator offers a unique experience, some users complain about missing Deluxe or Deluxe Premium content on the game using Windows 10 PC or Steam. You may be flying over Paris or the vast lands of Africa, then you realize there are contents not available.
If you experience content missing in your Microsoft Flight Simulator Deluxe Premium, check out the steps below on how to fix it.
Fix Microsoft Flight Simulator Deluxe or Deluxe Premium Content Missing
Solution #1 – Relaunch Microsoft Flight Simulator
Close the Microsoft Flight Simulator.
Now, close the Steam app.
Wait for a few seconds.
Launch your Steam app.
Open your Microsoft Flight Simulator.
The Content Manager will be searching for updates and will download missing contents.
If the app does not search for updates, you can manually check if there are available. Go to the Microsoft Store.
On the upper right corner, click the three-dotted menu or the arrow icon.
Select Downloads and updates.
Click Get updates.
Now, click Update all.
Solution #2 – Set Your Time and Date Properly
Make sure your date and time on your computer are properly set on your location.
Click Start.
Select Settings.
Go to Time & language.
Look for Date & time.
Double-check the details if the information are accurate.
Solution #3 – Check Your Login Information
Your email address must match with the account you are using to purchase your game. You can verify it by clicking the icon found on the top right corner of your screen. Check if the email address matches.
Solution #4 – Verify Your Game Files on Steam
On your Steam Library, right-click on the Microsoft Flight Simulator.
Select Properties.
Go to Local files from the menu.
Select Verify integrity of game cache from the Local file options.
The process will begin and additional contents may download.
Relaunch Steam and Microsoft Flight Simulator.
Which solutions above help you fix the error? Let us know in the comments below.