A lot of people are choosing Netflix as their primary streaming service for movies and shows. But, even if it is gaining popularity and trust among its users, there are still possible glitches that may happen on Netflix along the way. Among the most common errors you may encounter are Netflix error codes UI-104, UI-113, and AIP-702.
These errors share a common ground having the network connectivity issues as their main trigger.
What is Netflix Error Code UI-104?
Netflix error code UI-104 occurs when you are experiencing network connectivity problems. It also happens when there are some stored data on your device that needs to be refreshed.
What is Netflix Error Code UI-113?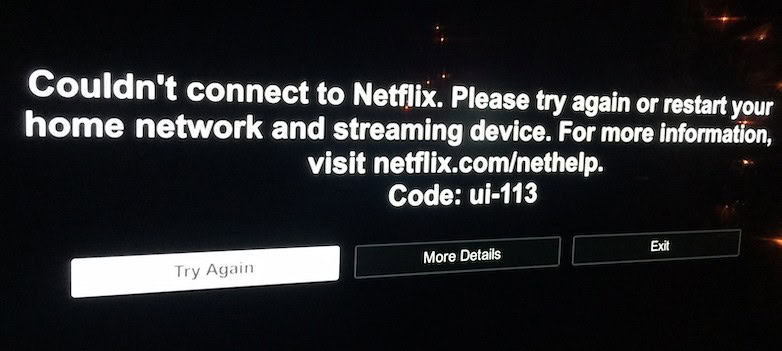 Similar to error code UI-104, Netflix error UI-113 happens because some information in your device are outdated and they must be refreshed to fix the issue.
What is Netflix Error Code AIP-702?
All the same, Netflix error code AIP-702 is also due to the stored information on your device that are out of date and need to be refreshed.
If you encounter any of the three error codes above, check out the different solutions below on how to fix them.
Fixing Netflix Error Codes UI-104, UI-113 and AIP-702
Method #1 – Restart your Device
A quick restart can help refresh temporary stored data in your device. To restart your device, turn it off and unplug it from the main power source for at least 3 minutes. Press and hold the power button for at least 5 seconds to discharge it. Plug your device back in and turn it on. Try to launch Netflix again.
Method #2 – Restart your Router and Modem
Unplug your device, modem, and router for at least 30 seconds. Plug your modem back in and wait for it to fully restart. Do the same to your router. Now, plug your device back in and launch Netflix.
Method #3 – Sign out of Netflix
Signing out of your Netflix account has different processes in all devices. It usually depends on the settings of your device's remote control. To sign out of Netflix, you need to click on your Profile or navigate to Settings, the gear icon and look for the Sign out of Netflix option.
Method #4 – Connect your Device Directly to Your Modem
Are you using a router to connect to your home network? It may be the reason why you have a poor Internet connection. Using an Ethernet cable, bypass your router and connect your device directly to modem. Try to check if the error still exist in Netflix.
Was the article helpful? Let us know in the comments below.