Microsoft Teams is one of the most popular video calling platforms that people use all over the world. It is reliable and offers tools that make online calls and meetings more stable and fun.
Using the Microsoft Teams videoconferencing and collaboration app will let you see your video screen along with other participants. It creates a real-like setting and bridges the gap between remote work and communication. However, some users find it annoying to see a flipped background mirror screen image when they launch a video call or meeting in Microsoft Teams.
For instance, the text appearing on their background is in reverse orientation horizontally, making it hard for the viewers to read it. Users cannot see how the other persons see them unless they are told about it. Flipped images appear backward on other viewers even if you see a correct orientation on your side.
While it may not always be a huge issue, there are instances when users feel embarrassed with the flipped image or get annoyed by it. For some people, the background image serves as brand awareness and they want other users to see them as intended.
If this happens and it becomes a problem for you, there are ways that you can flip the background image back to its original position & spare the hassle.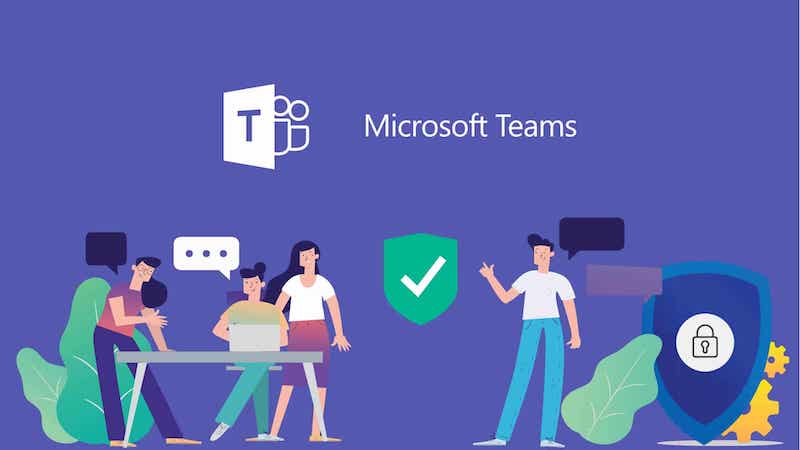 Ways to Flip Background Image in Microsoft Teams
Unfortunately, Microsoft Teams does not have any tool in the settings that will allow you to flip the video orientation right off the bat. You cannot easily flip the background image photo if you are already in the meeting.
Still, there are methods and workarounds that you can try to invert the reversed mirrored screen picture before you start your Microsoft Team call.
Solution #1 – Use a Photo Editing App to Flip the Background Image
Before you upload your custom background image to Microsoft Teams, you can flip it first using any photo editing app on your phone or computer. Upload or load the image on the software and flip or reverse it. Save the image and upload it on Microsoft Teams.
Note that even if you flip the image, it will either appear reversed on your part while displaying correctly for your viewers or the other way around.
Solution #2 – Install a Web Camera Software
Another way is to download web camera software on your device so that you can flip the camera during your calls. You can test it out first and see if it works with Microsoft Teams app.
Solution #3 – Wait for Microsoft Teams to Launch Mirror my Video Feature
Microsoft is launching a new update that will include the Mirror my video feature. It is said to roll out in the middle of November until January next year. The Mirror my video tool will allow users to un-mirror the video so they will have the same orientation as their viewers. It will eliminate flipped texts and images in the background.
Do you have other ideas that will allow you to flip your customized background photo on Microsoft Teams? You can share your solutions with us in the comment section below.