A lot of good selections of movies and series are now available on HBO Max. It is one of the popular streaming services that was recently launched. It offers original titles and series, not to mention, those movies and TV shows that you can only watch exclusively on HBO.
If time is limited and you don't want to lose track of the movies you want to watch later, HBO Max offers you the "My List" section where you can add movies, episodes, and series for future binge-watching. It is easy to use and navigate so you can save more time scouring for those titles that you want to watch.
Check out the steps below to use the "My List" feature also called the "Watch Later" list on HBO Max.
Where to See "My List" on HBO Max
You can find your My List section on the home screen of your HBO Max. If you are using a smartphone or a tablet, you can check your Profile to see your Watch Later list.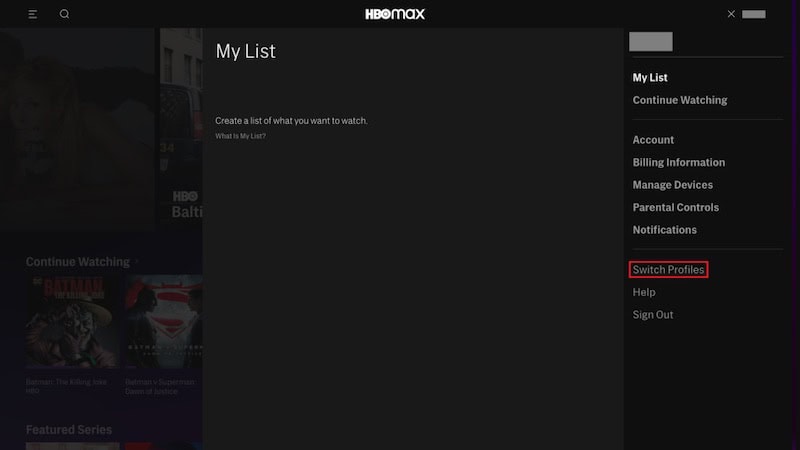 How to Add/Remove Movies and Shows to your "My List" or "Watch Later" List on HBO Max
If you want to add a movie or an episode to your My List, just click the +Add to My List located below the image or title of the movie or episode you want to add. But, if you want to add a Series, first, go to the series you want to add. Click +Add Series to My List.
You can also edit your My List or remove a movie, episode, or series. If you are using your computer, go to your Profile icon. Look for the title you want to remove and click Remove. On your smartphone or tablet, click your Profile icon and select Edit. You will see an X mark next to the title you want to remove. Click it and choose Done.
If you want to remove a title on your Smart TV, scroll down to your My List row. Select the title you want to remove click it and select Remove from My List or Remove Series from My List.
To remove everything from your My List, select Clear all.
How to View "My List" on HBO Max
Your movies and series are sorted by "Recently Added." However, you also have the option to change it into alphabetical order. You can sort the titles from A to Z or from Z to A. To change the sorting format, tap the title "Sort: Recently Added" and choose your preference.
How do you like the My List option on HBO Max? Is it helpful? Share your thoughts with us by dropping a comment below.