The Epic Games Launcher serves as a central hub for managing and launching games from the Epic Games Store. However, technical glitches like freezing or crashing can hinder your gaming experience. Often, these issues stem from cache data accumulation on your computer. Cached files store information about previous launcher uses, and clearing them can resolve display problems, improve download speed and restore smooth functionality.
In this guide, we'll walk you through a step-by-step process to clear your Epic Games Launcher cache files and corrupted data stored on a Windows 10 or 11 PC, ensuring uninterrupted gaming sessions.
How you Can Get Rid and Clear the Epic Games Store Launcher Cache File Data on Windows 10/11 PC to Fix Common Issues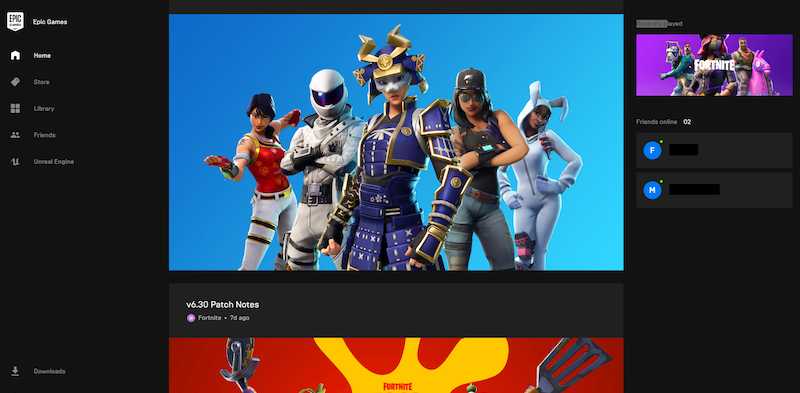 Close the Launcher Completely and Reopen It
Malfunctioning app processes can cause the launcher to freeze. To resolve this, follow these steps:
Press Ctrl + Shift + Esc to open the Task Manager
Locate and select EpicGamesLauncher from the list
Click End task at the top
Reopen the Epic Games Launcher and check if the issue is resolved
Run Epic Games Launcher as an Administrator
Running the launcher with admin rights can prevent permission-related issues. Here's how:
Right-click the Epic Games Launcher shortcut
Select Run as administrator
Choose Yes when the User Account Control prompt appears
Check the Epic Games Server Status
Issues with Epic Games servers can affect the launcher's performance. Verify server status on the Epic Games website.
Check for App Updates
Outdated launcher versions can lead to crashes. Update the launcher by following these steps:
Launch Epic Games Launcher
Click your profile icon in the top right corner and select Settings
If an update is available, click Restart and Update
Disable Fullscreen Optimizations
Disabling fullscreen optimizations can prevent compatibility issues. To do so:
Close the Epic Games Launcher via Task Manager
Right-click the launcher shortcut and select Properties
Go to the Compatibility tab
Clear the Disable fullscreen optimizations checkbox.
Click Apply and then OK
Clear the Webcache Folder
Clearing outdated or corrupted cache data can restore the launcher's responsiveness:
Right-click the Start icon on the taskbar
Select Run
Type "%localappdata%" and click OK
Navigate to EpicGamesLauncher and then the Saved folder.
Select and delete the webcache folder.
Fix the D3DCOMPILER_43.dll File
Resolve the D3DCOMPILER_43.dll error causing crashes:
Press Win + E to open File Explorer
Go to C:
Select Windows
Go to SysWOW64
Locate and delete the D3DCOMPILER_43 file
Download the DirectX End-User Runtime Web Installer from Microsoft's website
Run the installer and follow prompts
Repair the Epic Games Launcher
Utilize the app repair feature to fix issues without data loss:
Press Win + S, type control panel, and select it
Click Programs and Features
Find Epic Games Launcher on the list
Click Repair and select Yes at the UAC prompt
Reinstall the Epic Games Launcher
If repairing is ineffective, reinstall the launcher:
Uninstall the launcher via Control Panel
Press Win + R, type "%localappdata%," and press Enter
Delete the Epic Games launcher folder
Download and run the setup file from Epic Games' official website
Conclusion
Clearing your Epic Games Launcher cache data on a Windows PC is a vital troubleshooting step to overcome freezing and crashing issues. By following the outlined steps, you can ensure a smooth gaming experience without disruptions caused by cache-related problems. Remember that cache maintenance should be a regular part of your gaming routine to optimize launcher performance and enhance your overall gaming enjoyment.