Instagram is more than just a social media app. For a lot of people, it showcases art and beauty. The photo-sharing app allows users to upload their photos and videos and share them with their friends. People get inspired by the beautiful photos uploaded on Instagram.
But, there are actions in the past that we may be embarrassed about. It triggers us to want to delete it from our history. You may have searched something a few years back and do not want it to appear in your search history.
If you want to clear your Instagram search history, follow the steps below.
How to Delete Your Instagram Search History on Android and iOS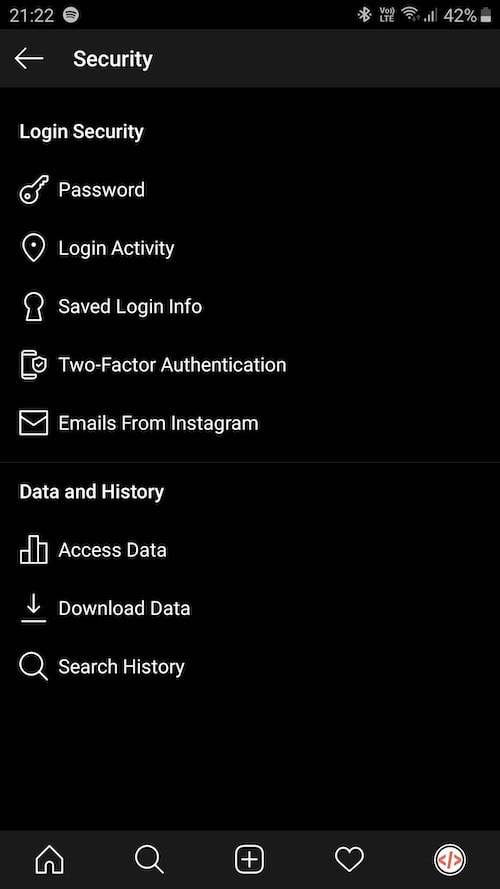 Here is the method to clear your search history on Instagram for Android or iPhone/iPad.
Open your Instagram app.
Login to your account if you are not signed in already.
Go to your profile icon and tap to open.
Look for the three horizontal lines and click to open.
Select Settings.
Click Security.
For Android devices, look for Search History and click Clear All.
For iOS devices, you will immediately see the Clear Search History instead of the Search History option.
Click Clear All to confirm.
How to Delete Your Instagram Search History Using a Browser
Go to instagram.com in any browser.
Login to your account and go to your profile.
Click the Settings or the gear icon.
Select Privacy and Security.
Look for Account Data and click View Account Data.
Go to Account Activity and look for Search History. Click View All.
Click Clear Search History.
Select Yes, I'm sure to confirm.
Deleting your search history can help clear the search activities that you might be ashamed to show someone else. It also allows you to maintain a clean history and simply let go of the things that you once did in the past.
How many times did you think of deleting something from your search history? Tell us your story in the comments below.