When you have time to kill but don't have an Internet connection, it is advantageous to have stored titles on your computer for offline viewing. One way you can save movies and TV series on your Windows 10 laptop is to download Netflix content to watch offline.
Even without the network connection, you can stream your favorite titles at any time on your Windows 10 computer. Downloading is easy, and it takes only a few clicks. Find out below how to do it.
Downloading Netflix Movies & TV Series for Offline Viewing on Windows 10 Devices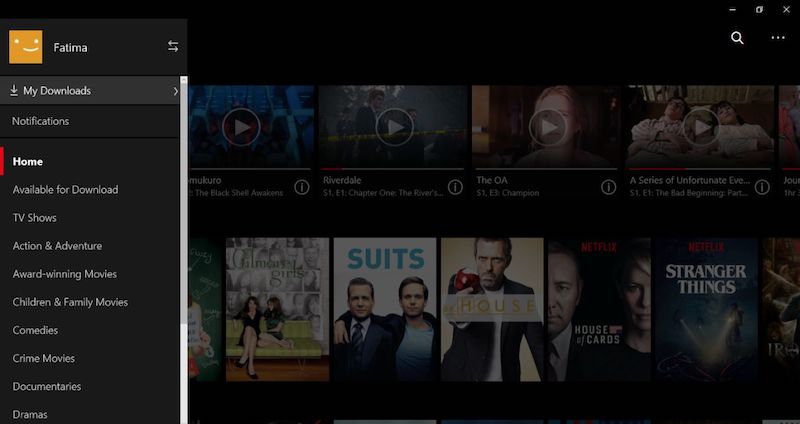 Not all movies on Netflix are available for offline download. There are only selected titles that can be downloaded due to different reasons. It could be licensing limitations, geo-restriction, a problem with your device or it does not support your computer's current operating system version. Downloadable Netflix titles have the Downloads icon or the down-arrow symbol beside them.
Also, only Windows 10 with version 1607 or later can download Netflix movies to watch offline. If your Windows 10 version is earlier, you will need to update it. Go to the Update & Security in your Settings menu. Select Windows Update and check for available updates.
How to Download Offline Netflix Content on Windows 10 PC
If you want to check out titles available for download, you can go to your Netflix app on Windows 10 computer or tablet.
Select the Menu button.
Now, click downloads.
It will show the movies available for offline download.
Click the movie you want.
Click the Downloads button.
Where are Netflix Downloads Saved on PC & How to Find their Folder Location
For some users, looking for the Netflix offline download folder on Windows 10 is not that easy. That is because it is a hidden folder, and you need to show it to see it on your PC. Find out below how you can find the location of the video downloads folder for Netflix.
Open your File Explorer.
Select the View tab.
Click the Options menu.
Choose the Folder options.
Go to the View tab.
Click the Files and Folder settings.
Select Hidden files and folder.
Check the Show Hidden files, folders, and drives to enable it.
Click OK.
Your Netflix folder will appear on the File Explorer. You can also navigate to this path to directly go to the folder:
C:\Users[USERNAME]\AppData\Local\Packages\4DF9E0F8.Netflix_mcm4njqhnhss8\LocalState\offlineInfo\downloads.
Was the article helpful? Tell us in the comments below.