Microsoft is launching a new feature on its Microsoft 365 service. If you are concerned about the safety of your family online, the Microsoft Family Safety App can help you. Through this new feature, you can monitor and organize your family's online activities. You can track the online activities of your kids, create game filters, share apps and locations, and balance screen time.
There is a lot of things you can do with the Microsoft Family Safety App. You can use it on the web in your Windows 10 computer, in your Xbox or your mobile device. But, first, you will need to set it up properly before you can use it effectively.
How to Set up Microsoft Fam­i­ly Safety App in Windows 10 and Xbox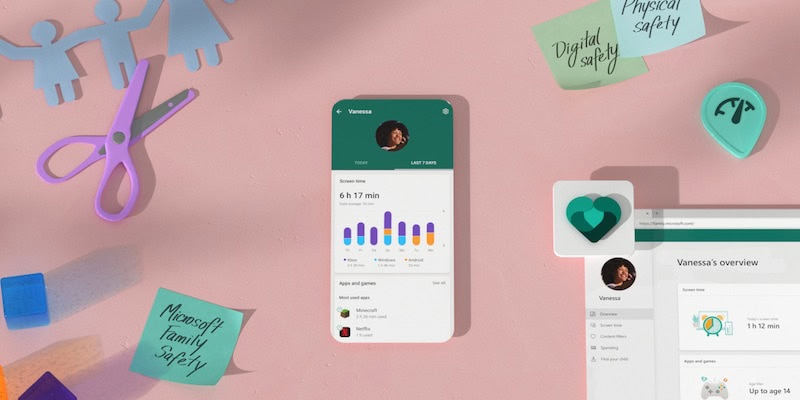 Open any browser, and sign in your Microsoft 365 account.
Along the menu bar at the top of the screen, look for the Family tab. Click to open. It will open the Microsoft Family Safety portal.
Now, you can start using the feature.
Using the Microsoft Fam­i­ly Safety App
To start using the Family Safety App, you will need to invite your loved ones first. On the upper left corner, click the + sign. Type the email ID of your family members. As you invite each member, you can assign whether he or she can be an organizer like you or only a member.
There are different functions that you can do as the organizer of the Family Safety App.
Activity – Under this filter, you can click websites that are not appropriate for viewing. You can also set a weekly activity reporting.
Screen time – This function gives you a report screen time of your family members each day. You can set the time limit for using the devices or assign time slots for each device.
App and game limits – You can see the different apps in your loved ones' devices. Here you can block inappropriate apps and games. You can even set a time limit for each app.
Content restrictions – Set an age limit on apps and games, so younger kids cannot access them. It blocks adult web content and sites that go beyond your content ratings.
Spending – If you allow your family members to spend online, you can organize it here. You can set the limit and even allow them to purchase their digital content.
Find your child – This function will let you check your child's location, so you know where he or she is.
Wrapping It Up!
Giving your kids the chance to go online can be helpful and entertaining for them. But, it is ideal to set some restrictions and limitations for their safety. With the Microsoft Family Safety App, you are one step forward to what your loved ones are doing online.
What do you think of the Microsoft Family Safety App? Let us know in the comments below.