Zoom virtual meetings are an excellent way to become closer to anyone, even when miles apart. With real-time video communications, you can talk to anyone like being together in one place.
However, there are also limitations to Zoom video calls such as doing fun activities together. Good thing there are also ways for you to spice up your Zoom meetings by using your favorite animal avatars. You can use these virtual animals to create a fun and more special call with your friends.
Animal Avatars are 3D cartoon versions of your favorite animals. As of now, there are only eleven animals available. Live avatars are a fun way to replace your face with different cartoon characters. These avatars will mimic your facial expressions and head movements. It will move like you, as if it is a cartoon version of yourself.
All Animal Avatars come with a shirt and a hoodie. While it mirrors how your head and face move, Zoom announced that it is not using any facial recognition tool and will not store any data.
Steps to Enable Zoom Animal Avatars for your Virtual Meetings & Webinars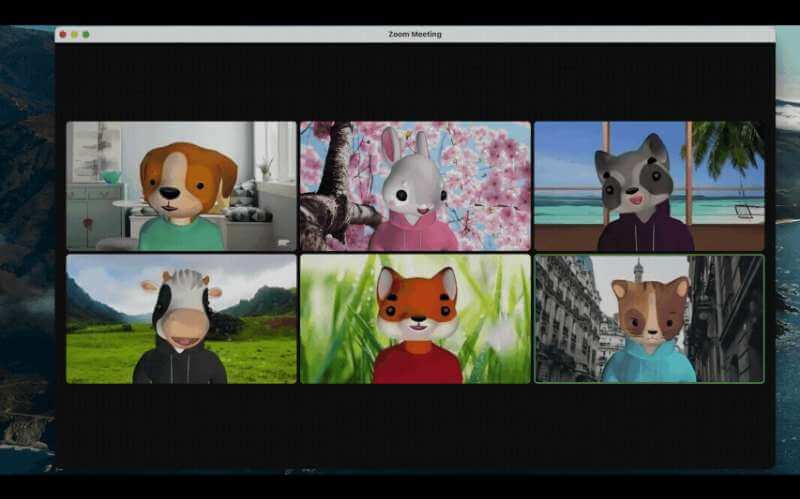 Animal Avatars in the Zoom app are available on iOS, macOS, and Windows. For iOS users, your device must run on 5.10.0 or higher. macOS must be 10.13 or later. It is also available for Windows 7, 8, and 10 or higher (64-bit).
First, go to the Zoom web portal.
Sign in to your account.
Select Settings.
Go to the Meeting tab.
Navigate to In Meeting (Advanced).
Enable the Avatars option.
Click Enable.
For a Single account with several users or Group accounts, sign in to your Zoom web portal as an admin. Go to Account Management or User Management. Select Account Settings or Group Settings. Navigate to the meeting tab and enable the Avatars.
How to Apply & Use Animal Avatars on Zoom Video Meetings
First, start or join a meeting.
Click the Arrow button next to the Start Camera button.
Select Choose Virtual Background or Choose Virtual Filter.
Go to the Avatars tab.
Choose any animal avatar you want.
If you want to apply the avatar as default, click Apply to all future meetings.
If you want to stop using the animal avatar, click the Arrow icon again.
Look for the Turn Off Avatar option and click it.
What animal avatar do you want to use at your next Zoom meeting? We are curious to know, so tell us in the comment section below.