Sharing your Screen on Google Meet is a convenient and easy way to do your presentations during your video meetings. You can easily show spreadsheets, documents, graphs, and other presentation tools directly from your screen. It is an efficient way for you to continue working even remotely or away from the office.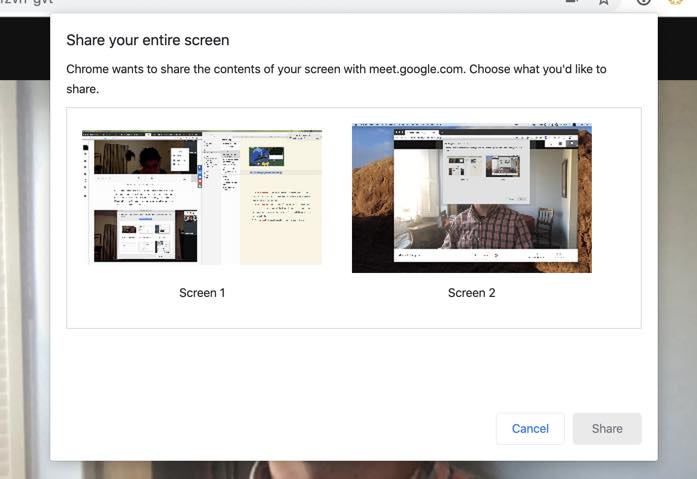 Once you start screen sharing on Google Meet, people in the meeting will both see your screen and your video camera. You can turn your screen sharing on or off at any time without disrupting the video meeting.
How to Use Google Meet to Share your Screen in Video Meetings
Share Screen on Google Meet for iOS
First, you have to enable the Screen Recording From Control Center. Go to Settings of your iOS device.
Select Control Center.
Click Customize Controls.
Under More Controls, look for Screen Recording. Click the green plus sign to add it to the Include list and enable it for your screen sharing.
Next, go to Access Control. You can simply swipe down your screen.
Look for the Screen Recording icon or the Record icon. Tap and hold it for a few seconds to open.
Click Meet and click Start Broadcast. However, make sure you are in a meeting and want to share your screen when you click Start Broadcast.
Once done, click Stop Presenting.
Share Screen on Google Meet for Android
First, you have to be in a Google Meet Video meeting to share your screen.
Tap the upper part of your video screen.
Then, look for the three-dot menu and click to open.
Select Present Screen.
A message will appear notifying you that people will see everything on your screen. Click Start Presenting.
Another warning message will appear. Click Start Now.
Once done, click Stop Presenting.
Share Screen on Google Meet for Desktop Browser
Participate in a Google Meet videoconference.
Select Present now in the lower right corner.
Select your entire screen, a window or a Chrome tab.
When you present a Chrome tab, the sound on that tab is shared by default.
If you are presenting a tab, select Change Source at the bottom of the screen to present another tab.
Select the content you want to share.
Choose Share.
If someone is making a presentation, confirm that you want to make a presentation instead.
If your camera is turned on, participants continue to see your video while you're presenting.
Stop Presenting: Click "Stop Presenting" in the meeting window.
You can also click on "You are presenting" in the lower right corner and then click on "Stop Presenting".
How was your Screen Sharing experience in Google Meet? We would love to know what you think. Tell us in the comments below.