On April 8th, 2020, Microsoft revealed Windows 10 Insider Preview Build 19603 to Fast ring insiders, that brings File Explorer Integration in the Windows Subsystem for Linux (WSL) and user cleanup recommendations in Storage Settings.
The Build 19603 Insider update also includes cool new features such as the Microsoft News Bar. It also adds Raw Image Extension support for Canon CR3 format, as well as other features, improvements, and numerous fixes.
If you're a Windows Insider in the Fast ring, you can update to the Build 19603 by going to:
Settings -> Update & Security -> Windows Update and then looking for new updates.
Here's What's New in Windows Insider Build 19603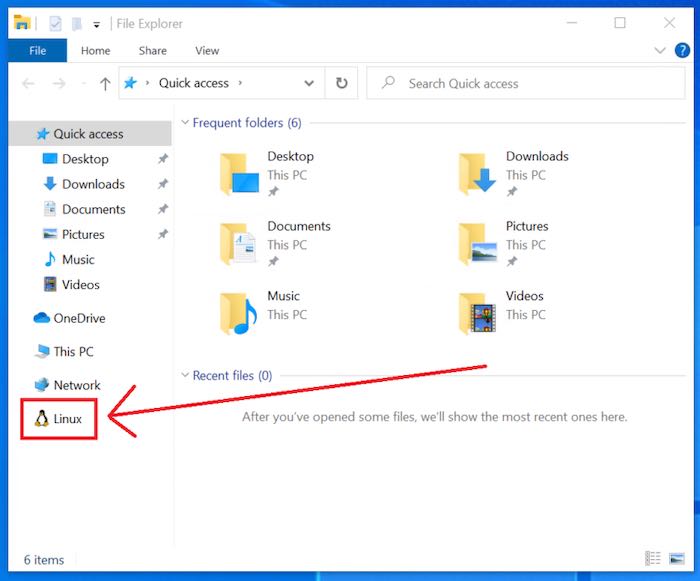 File Explorer Integration in the Windows Subsystem for Linux (WSL)
If you have installed WSL and opened the File Explorer, you will see a familiar face!
Windows have been able to access your Linux files since Windows 1903, but you can now access them easily through the left navigation pane of the File Explorer. If you select the Linux icon, you will get a view of all your distributions, and if you select it, you will access the Linux root file system for that distro.
User Cleanup Recommendations in Storage Settings
Free up storage space with this Storage Settings feature that collects unused files and applications so you can digitally clean your device.
Windows cannot predict whether you will delete personal files, uninstall applications, or delete local copies of files synchronized with the cloud. With this tool, all content is gathered on one page and removed from your device with a few clicks.
Introducing the Microsoft News Bar Beta Version
This News Bar feature brings you the latest news from the Microsoft News network of more than 4,500 publishers worldwide. It's designed to keep you informed when you need it, how you need it, and where you need it. You can customize it to fit your needs. If you need to focus, minimize it with one click and bring it back when you're ready.
Some cool stuff about the Microsoft News Bar app:
The stories are updated all throughout the day.
Move the mouse pointer for quick access, or select to get the full story.
Features News and Stocks today, Weather and Sports are coming in the future.
Highly configurable so you can place the application on the page you want, change the background color, change the look of what is shown, and select the country whose news you want to receive.
Supports dark and light themes in Windows 10.
Supports multiple monitors.
The News Bar is currently only available for your Windows 10 PC and for the people living in the United States. You can get the News Bar app and install it from here.
The Raw Image Extension Now Supports Canon CR3 Format
Support for Canon's latest raw CR3 format has been a popular demand since the announcement and release of the Raw Image Extension in 2019. If you've been waiting for this as well, we've got good news for you. The latest version of the extension (1.0.307610.0), which is now available for Windows Insiders, includes support for Canon CR3 files, improved camera support and several bug fixes.
For a complete list of supported cameras, see this libraw.org documentation. Please note that the GoPro raw camera format (.GPR) is still not supported.
See here to find out how you can try it out:
If you have an earlier version of the extension installed on your device, you must first check whether your current installation has been automatically updated to the latest version (version 1.0.307610.0). Use these steps to do it:
Go to Settings > Applications.
Find and select the "Raw Image" extension.
Select the advanced options under the extension name.
If the version number displayed on the advanced options page is 1.0.307610.0 or newer, you are up to date.
Otherwise, search for Raw Image Extension in the Microsoft Store app.
If you have already installed the application on your device, the update should start automatically.
If not, select the Update button or, if the application was not already installed on the device, select Get and then Install.
Note: This version is currently only available for Windows Insiders.
What's Next
You can check the general changes and improvements, fixes and known issues for Windows 10 Insider Preview Build 19603 directly at the official Windows blog.