Peacock has several tiered plans available for users. Aside from its premium offerings, it also has an ad-supported free plan, a rare proposition in the streaming industry dominated by Netflix, Disney Plus, and Amazon Prime Video.
Peacock offers two premium plans for its subscribers. One has hourly ads, but the other is completely ad-free. Both premium subscriptions allow users to access the same content, including premium movies and Peacock Originals, which are not available on the free plan.
If you have opted for a premium subscription plan on Peacock, you can easily change your payment method. You can even change your details including your billing address to a new fancy one if you want to.
Some users were automatically switched back to a free plan on Peacock when their payment methods fail. For others, it's just changing between credits cards or moving to the Paypal payment method altogether. Whatever your reasons may be, Peacock offers an easy way to change these details on its website or the dedicated app.
How to Change your Payment Method on Peacock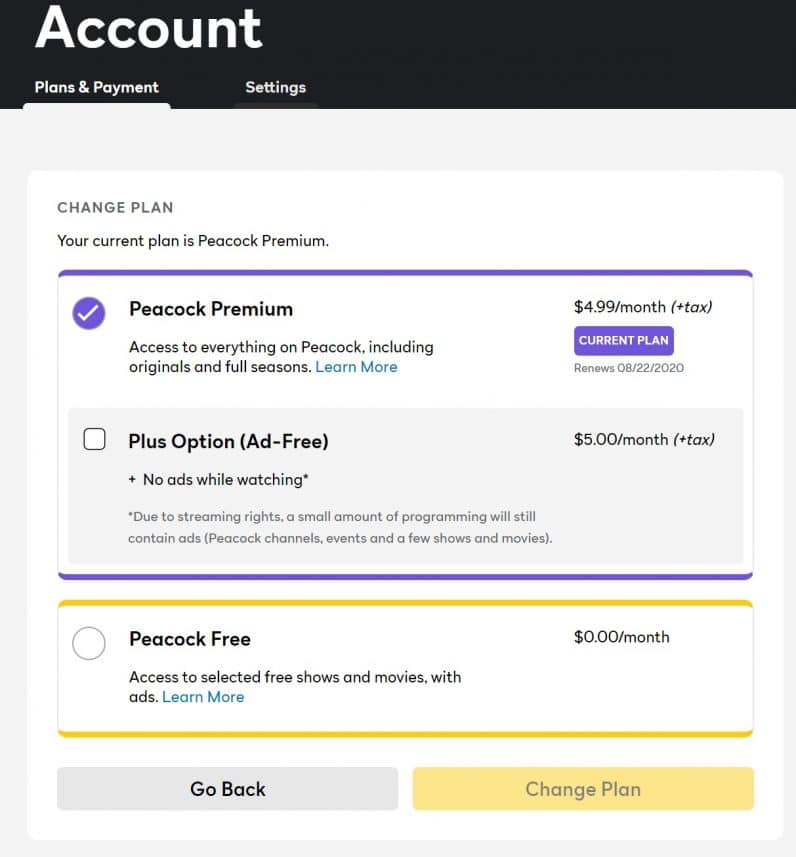 Visit https://www.peacocktv.com/signin to sign in and access your Peacock account.
You can also simply open your Peacock app on your phone or TV.
Go to the Plans & Payment tab
Under the Payment Method section, click on the Update Payment Method.
To change your payment type to PayPal, click on Switch to PayPal.
If you want to change the credit card you used to a new one, you can do so in this section.
After confirming your new payment details, payments will be automatically billed to the new payment method you have nominated, starting with your next billing cycle.
How to Change your Billing Address on Peacock
You can also change your billing address under this same section of your account settings.
That's it! Were you able to change your payment method or billing address on Peacock as easily as we've promised? Let us know in the comments section below.